All About Online Horse Betting in Michigan
Published: Sep 28, 2020
Updated: Jan 21, 2022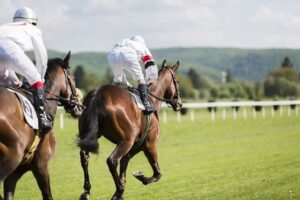 In May 2020, the State of Michigan finally allowed mobile and online betting on horse races. The decision was made at a time when Northville Downs, the only racetrack in the state, was closed due to the COVID-19 outbreak. We all needed to begin placing bets online, and our needs were finally met.
It didn't take long before we saw the best Michigan online horse betting sites being launched. We still don't have too many options, but the selection is decent and we can bet on all races with all types of bets.
Let's see: what potential does the MI horse wagering market have? We'll discuss the legislation, current platforms that accept your bets, and the types of wagers you can place.
What's the Situation with the Legal Sports Betting Market in MI?
The Racing Act of 1993 made a legal wager on horse races in Michigan possible. Michigan always had a rich culture in this sport, but it took long before the online growth in the industry was accepted.
Horse wagering was put in the same waiting line with poker sites, online casinos, and online sportsbooks.
Since May 2020, online horse bets are legal. Unlike other states, Michigan is not trying to protect the gambling industry by requiring online services to partner with a land casino in order to provide their services. Third-party sportsbooks can apply for a license and get it from the Michigan Gaming Control Board.
That opens the door for a great number of reliable horse betting sites in Michigan. Currently, we have three.
The Best Sites for Michigan Online Sports Betting in 2022

Great horse betting apps should meet a few standards:
They should provide live betting offers. Nothing beats the thrill of watching live streaming on your screen and placing bets as the odds change.
These should be trusted sites, licensed by a Michigan authority. That's the only safe way for you to place wagers online.
You should be able to bet on all leading races, so we're looking for complete sportsbooks with a versed offer of thoroughbred, harness, maiden, jump, and all other types of racing.
We're lucky to have some of the most prominent online racebooks available in the state:
AmWager
AmWager already has a great reputation as America's favorite online racebook. It's fast, easy to use, and extremely reliable.
New customers can benefit from a favorable sign-up bonus of up to $500. It's awarded as a 10% cashback on all win and exotic bets. You can also benefit from the referral program, which gives you $25 in credits for each referral.
There's an app for Android and iOS, which puts horse wagering opportunities under your fingertips, anytime.
BetAmerica
Since the state still hasn't legalized overall sports wagers, BetAmerica's offer is limited to horse races in MI. As soon as the laws for the legalization of online sportsbooks pass, this one has the potential of becoming the first Michigan sports betting app.
For now, you can wager on a variety of horse races. The only downside is that BetAmerica doesn't have an active bonus offer.
Xpressbet
Xpressbet has a huge offer of races, both on international and U.S. tracks. It's a dedicated horse wagering platform. The mobile app works perfectly well.
What makes Xpressbet so attractive is its bonus offer: you get free $10 in credits as soon as you sign up. You will also receive $10 cash back on every $100, up to $500.
If you plan to bet a lot, you'll appreciate Xpressbet's exclusive loyalty bonus deals.
How Does Horse Wagering Work?
Before you place your wagers, it's important to learn a few things about online horse racing betting. In essence, this is off-track betting, which occurs away from the track where the race takes place. The platforms stream the races live, so you can watch them make the experience more exciting.
These are the essential things to know before you start:
You have to choose a legal horse race betting in MI. We don't recommend websites with off-shore licenses. The ones that are licensed in Michigan are great, so there's no need to take any risks now.
The Breeder's Cup is the most important world championship of thoroughbred horse racing. It's an annual series of races for Grade I thoroughbred horses. Currently, the participants run fourteen races. If you're serious about horse betting, it's important to follow the stats during all these races, so you can place smarter wagers on the next event.
These are the most important thoroughbred races over the year: the Kentucky Derby, Preakness Stakes, and Belmont Stakes. It rarely happens for a single horse to win all three races in a single year. Justify was the last one to do it in 2018. When a horse wins the three races in one year, he wins the Triple Crown.
You don't have to be an expert. Luck is a big factor in horse betting. Still, you'll do better if you analyze the stats. It may be complicated for you to figure out the racecard, which represents the horse's stats through numbers and letters. Online racebooks make that aspect simpler. A full program gives you all the info you need, in an easy-to-read format.
The jockey's achievements are also important. Some jockeys place in the first three positions no matter what horse they are riding. That's a good indicator of talent and potential for a win.
Take your time to read about different bets and understand what they mean. Speaking of bet types, let's focus on them a bit more.
Types of Horse Bets in Michigan
Straight Bets

For those who start wagering online, these are the simplest types of bets to place. You simply need to choose the horse who has the potential to win (or rank second or third). There are three types of straight bets:
Win – You bet on the horse expected to win. You will win the bet only if they come first.
Place – A place bet gives you a better chance to cash out, but lower odds. Your chosen horse must finish first or second for you to win the bet.
Show – If you place a show wager and your horse finishes the race among the first three, you win the bet.
Combination Straight Bets
Across the Board – This bet combines the three types of straight bets: win, place, and show. If your horse wins, you will collect all three wagers. If it finishes second, you collect the place and show wagers. If it finishes third, you win the show bet.
Win/Place – As the name implies, this is a combination bet of the win and place payoffs.
Place/Show – For a place/show bet, you don't want the horse to win. You want it to finish either second or third.
Exotic Bets
When you get a bit more experience with wagers, you might want to progress towards exotic bets. These are the types offered by online horse racing betting platforms in Michigan:
Exacta – In an Exacta bet, you want to guess the exact horses that will finish the race in first and second place, in that order.
Quinella – You still need to guess what two horses will rank highest, but you don't have to guess their exact position.
Trifecta – Trifecta is even more advanced than Exacta. You're guessing the first three horses, in the right order.
Superfacta – If you're feeling super-confident and extra-lucky, you can make a Superfecta bet. You're supposed to guess the exact order of the first four horses. This is the best-paying bet, but it's also difficult to guess right.
Exotic Bets on Multiple Races
If you plan to bet on multiple races over a short period of time, you can combine them in a single bet.
Double – In this type of bet, you should guess the winners of two consecutive races.
Classix – You still need to predict the winner, but your bet expands through 3, 4, or 6 races.
Place Pick All – It's similar to Classix, but easier to win: you bet on horses to come in the first or second position in each race.
Northville Downs Racing Track – Live Races in Michigan

Northville Downs is the only race track site in Michigan. It recently launched a $200 residential redevelopment project, which ensures races to go on through 2024.
It's a decent track, although its physical structure looks tired and very worn. The site was constructed in 1944, and it really needs an update.
The good news is that you can watch harness racing and bet on the participants live. Watching horse races online is fun, but nothing compares to the real experience of cheering for a horse while it performs in front of you.
Northville Downs also has an off-track wagering facility with simulcasting on big and small screens.
Highlights: The History of Horse Racing in Michigan
Legal horse betting in Michigan is not a new thing. Let's go through its rich history:
In 1933, Governor Comstock signed an act to legalize horse races with betting.
Northville Downs was one of the first tracks to offer harness racing in the USA. Detroit Fairgrounds, Hazel Park, and Jackson Harness Raceway also contributed towards a rich culture in races. Now, we only have the Northville Downs.
The Interstate Horseracing Act from 1978 facilitated the collaboration between states, so they could offer off-track wagers.
With the legalization of land-based casinos in the 1970s, the horse racing industry in Michigan gradually declined.
In 1993, Julie Krone became the first woman jockey to win the Belmont Stakes race. She is a Michigan native.
Full-card simulcasting became legal with the Racing Law of 1995.
Online horse betting was legalized with an order issued on May 5, 2020.
FAQ
What's the age requirement for online horse wagering in Michigan?

Michigan sets 18 as the legal age to bet on horses.
Will a credit/debit card work to deposit funds?

Yes; it will work. AmWager, Xpressbet, and BetAmerica all accept credit and debit cards as one of the simplest banking methods to deposit funds and begin placing wagers.
Who can bet on horse races?

Anyone who is at least 18 years of age can start online horse racing betting in Michigan. You should make sure you do it through a website licensed by the Michigan Gaming Control Board.
Written by: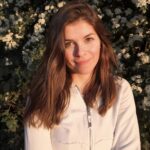 Aria works hard to make sure that residents from different states have access to honest reviews and credible information about the best legal gambling sites. She has a rich experience as a writer, SEO specialist and expert in sports betting. Sports Editor at Luckymichigan.com.