Barstool Sportsbook Review in Michigan
Published: Mar 15, 2023
Updated: May 11, 2023
risk free bet up to $500
Screenshots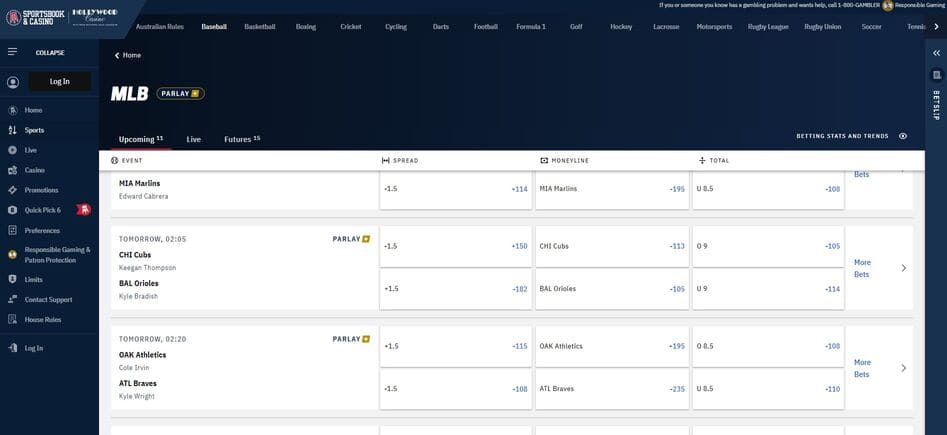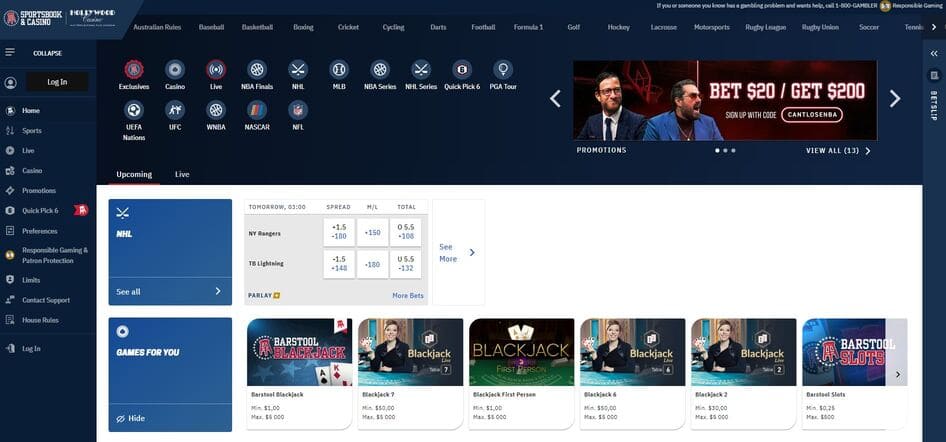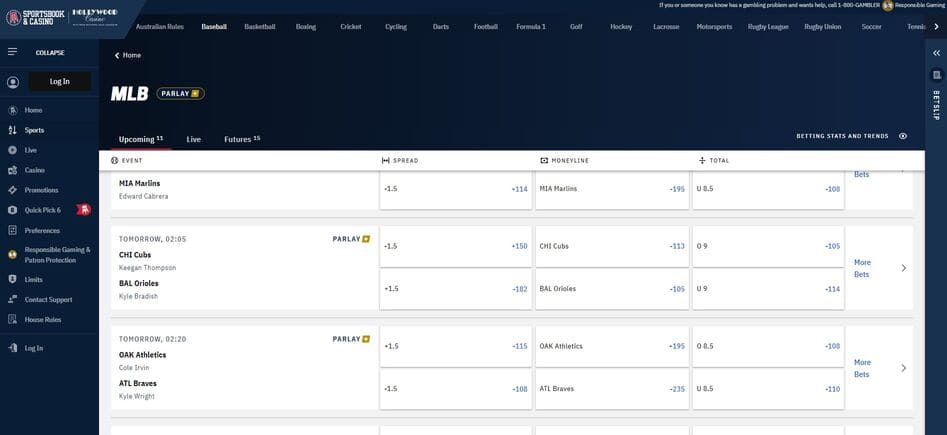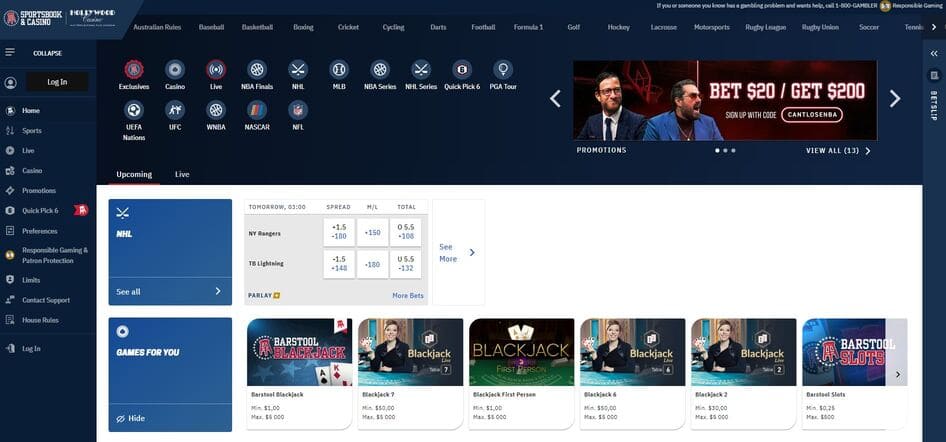 The Barstool Sportsbook is the latest entry in the online sports betting world. The Barstool Sportsbook was launched in August 2020.
The sportsbook comes as a share of the Barstool Sports brand was purchased by Penn National Gaming. Penn National runs this for operation in Pennsylvania, Michigan, Colorado, and Indiana.
Michigan Online Sports Betting Barstool Launching
A vital part of the Barstool Sportsbook review to see involves the program launch. The opening was in August 2020 and included both a desktop website and a mobile app alongside many betting options.
Kambi Group will operate many betting functions here. A software platform from Kambi will link with Penn Gaming National to support every wager one wishes to place. The Michigan Gaming Control Board will support the setup and enough everything remains functional.
A Review of Barstool Sportsbook Betting Options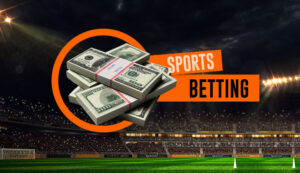 You will be able to bet on various sports here. You can bet on major sporting events like NFL, NBA, and MLB games. You can also wager on UFC MMA bouts, Premier League matches, and many other things. Other events available include NASCAR and Formula 1 races, boxing, golf, tennis, and NHL hockey.
Many international sports events will also be here. These include bets on soccer events in Europe, baseball games in Japan, and various other international sports. You can also expect to place bets on college football and basketball games.
Many of the bets available in this Barstool Sportsbook review will entail some of the things featured on the Barstool Bets website. Barstool Bets currently highlights details on the top betting options available.
Live betting will be available for bettors. Live betting lets people wager on sporting events as they take place.
It is possible that a casino section may be available with roulette, blackjack, and other traditional gaming hall activities. Whether this feature will appear is unclear, but it could make for a viable feature.
A Review of Barstool Sportsbook App Features
The planned Barstool Sportsbook app will be available on Android and iOS devices. Barstool already has apps for its Barstool Bets program on Google Play and App Stores.
You can download the app by going to the Google Play Store or App Store on an Android or iOS device. Everything should be free to download.
The app will feature a streamlined setup. The design lets you go between sports and find specific bets. It can also work on tablets, smartphones, and other small devices in moments. The setup lets you get online and start placing bets in moments.
What Barstool Sportsbook Betting Bonuses Are Available?
Another part of this Barstool Sportsbook review to note involves what you could get when signing up for play. You can expect to find many Barstool Sportsbook betting bonuses, including a welcome bonus. Details on what the Barstool betting bonuses will be are unclear, but you can expect a match bonus of 50 to 100% on your first deposit. The deal can be valid for $200 to $500 at the most.

Other things to consider about these bonuses include these:
A no deposit bonus may be available to encourage people to see what is open. A bonus can be good for $10 or so. Barstool promo codes may be available, but you may experience a unique consideration.
Welcome bonuses may be available, including a risk-free bet to start. Your bet may cover a high-risk wager up to $500. You'd have to complete a deposit with a minimum level of Barstool odds depending on where you visit.
The rules for how a bonus will work may include a playthrough rule on how much someone has to spend before the player can withdraw funds. Your bonus may also expire after a few months after you complete a deposit.
These rules are based on what you would find at other sportsbooks online, including ones that have licenses for operation through organizations in Pennsylvania. The terms that Barstool will provide may be different, so this is only a preview of what you might expect.
Whether you'll need a promo code for use remains unclear. You can check online to find the latest promo codes of Barstool Sportsbook to see what's open.
A Barstool Review of a Possible Loyalty Program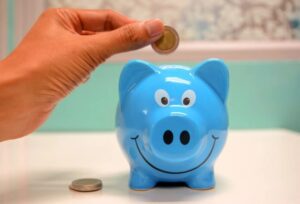 Many sportsbooks offer loyalty programs. Barstool may feature such a plan for betting online where a player can earn points when wagering enough money. Those points may be redeemed for free credits and bonus money to use on future bets. The total number of points you could utilize will vary by program.
Loyalty programs are prominent things you'd find in most bookmaker reviews. It helps to see what's open in the loyalty scheme and if it is different from what you'd find at other US betting sites.
What Betting Types Are Available?
You will be able to place one of many bets on the Barstool Sportsbook website. You can work with any type of wager, including:
Point spreads
Moneyline bets
Totals, including over/under bets
Futures bets on upcoming occasions
Propositions involving specific things happening in games or with players
Parlay bets, including ones that can use multiple entries at once
Teasers that provide adjustable odds
Round robin bets that cover many items with you matching a few to win
Any other unique features might link to the Barstool Bets site. That page provides regular details on all betting activities out there. You might expect to find promotions where some of these bets are featured while searching around. You'd have to note how these bets work if you're going to find something of value for your betting interest. The sports betting rules will vary for each wager type you utilize.
A Review of Barstool Sportsbook Michigan Banking and Withdrawal Features
It's essential to see in this Barstool Sportsbook review how you're going to fund your account. The good news is that you'll have many options to consider, plus your funds will remain safe. It is essential to watch for this, especially so you can avoid any possible Barstool Sportsbook scams that might develop.
The Barstool Sportsbook will use many security features similar to what works in the Barstool Bets app. These include full SSL encryption protection and data security setups to ensure nothing wrong may happen.
Deposits
Proper banking solutions are critical for every sportsbook to utilize. The Barstool Sportsbook will incorporate multiple banking options, including many that you would expect to find at an average sportsbook.
You can expect to deposit as little as $10 when you get your account ready. Some of the deposit options that will be available include:
Visa and MasterCard
PayPal
Skrill
Prepaid card; you have to ensure it can handle domestic transactions
Online banking; not all banks may accept such transactions
Cash through the Penn National Casino Cage; the sportsbook's link with Penn National makes this option possible
The deposits should go through instantly and should not include any extra fees from Barstool. But some credit card companies and banks might impose separate fees. You'd have to check with your card provider or bank for details.
Withdrawals
You can also expect to withdraw as little as $10 from your account at a time. Some withdrawal options include:
Check
PayPal
Skrill
Online bank service
Cash through the Penn National Casino Cage
The timing for getting your money out may vary by option. You might expect to spend at least three business days waiting for your money if you request a check or an online bank transfer. The process may also include an extra day or two of waiting. The effort ensures your withdrawal goes through well.
Barstool Online Sportsbook  – Final Words
It can be seen throughout this Barstool Sportsbook online review that this sportsbook site will feature some of the most appealing things that you can find in a sportsbook. You'll see plenty of great bets and options all around the site. The ability to deposit money on the site and to withdraw it will also be easy to follow. You will have to look around to see what works and to appreciate what you could get out of it for your betting purposes. Take a look at this when finding Michigan legal sports betting sites like FoxBet online sportsbook and DraftKings.
A Background on the Company
The Barstool Sportsbook is the latest extension of work from the Barstool Sports organization. Barstool has been a popular name in sports and culture since its formation in 2003.
Barstool focuses on an unabashed approach to sports coverage. The site talks about sports, gambling, and other things relating to culture. It focuses on an offbeat approach to sports that have helped Barstool grow in popularity. It currently has multiple sites covering different sports markets and a satellite radio channel.
The Barstool Sportsbook comes as Penn National Gaming acquired a 36 percent stake in Barstool in early 2020. Penn National's effort would ensure that the company could establish a new sportsbook with a viable brand.
However, it has not been without controversy. Barstool has been criticized for focusing on a "bro" approach to sports. There have also been concerns about Barstool promoting some unhealthy activities, most notably excessive and underage drinking. But even with these controversies, it continues to grow as a top name.
FAQ
Can You Bet on Events on the Barstool Sportsbook for Free?

While a no-deposit bonus may be available in the future, you would likely have to deposit real money on the site to bet on sporting events.
Is This Place Legal in Michigan and the United States?

Barstool will be legal for operation in Michigan and a few other states. Most states have some plan for sports betting in the works. It is expected that every state but Utah could have some rule allowing for online betting someday.
Will Other Sports be Made Available Soon?

You can expect multiple betting options to be made, including possibly esports and sim events.
Written by: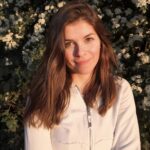 Aria works hard to make sure that residents from different states have access to honest reviews and credible information about the best legal gambling sites. She has a rich experience as a writer, SEO specialist and expert in sports betting. Sports Editor at Luckymichigan.com.