Michigan Online Lottery Promo Code for July 2023
Published: Mar 15, 2023
Updated: Jul 10, 2023
Michigan Lottery is one of the best gambling services because of the numerous benefits and promotional deals. It has land-based and online casinos that provide a vast selection of online and scratch-off games to fit different preferential needs. The US gambling company is licensed to offer online services to Michigan; hence, its activities are carried out transparently and follow the law. Michigan lottery has a mobile app for on-the-go transactions; it is an easy and convenient medium to manage gamblers' gaming accounts. The site also has multiple ways for players to reach out to their customer care personnel. Read on to learn about the Michigan lottery promo code and how to use it to play online lottery games in Michigan.
History and Legalization of Michigan Online Lottery
Michigan lottery was founded in 1972 under the authority of public act 239. The Governor of Michigan then proposed the launching of online lottery sales in 2013. Terminal lottery games began in 1977, and the first lotto game was introduced in 1984. Currently, the company offers various scratch games and virtually all the draw-based terminal games. These lottery games also come with fun prizes and significant earnings. When you play the Michigan Lottery, the funds are used to sponsor the public school system.
How to Play MI Lottery Online

2014 introduced a re-launch of the company's lottery website to include draw and virtual scratch-off games. The site has various play options for a full gaming experience and resources for the Michigan online lottery guide. Players can visit the website at www.michiganlottery.com to sign up and click on the 'register' button on the home page's top right side. You will be asked to fill in your account and personal details to confirm a safe and secure registration. Once your account is approved, you may begin to play lottery free games. Bettors in Michigan can fund and withdraw from their gaming accounts with a default maximum of $505 per week. The limit may, however, be raised or lowered. The Michigan lottery website allows players to personalize their accounts to monitor their transactions effectively. Players at the Michigan online lottery need not worry about their personal information as the lottery site provides maximum security to protect private and financial data.
Michigan Lottery Tickets, Bonuses, Rewards & Michigan Lottery Promo Code 2023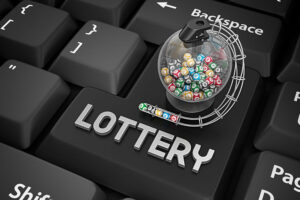 The Michigan online lottery website offers exciting welcome offers on special Michigan lottery promo codes and promotional deals to attract players and hold their patronage. There is a free deposit match bonus of 50% up to $100, and treetop treasures free games that may be claimed with the Michigan Lottery promo code "LINEUPS." There is a free instant game offer of 10 free online games and a $10 coupon; this offer may be claimed using the Michigan Lottery promo code at the instant game ticket's back. The Michigan Lottery website offers another lottery bonus – a daily spin to win up to $5000, and a giveaway promo to win $100 free plays, and up to $5000 cash. Michigan online lottery features four Instant 'cash for life' games to win a weekly minimum of $500 and a maximum of $5000. There is a loyalty program that is designed to reward customers for consistent patronage. Bettors automatically enroll in the Michigan Lottery players club, which opens them up to various special promotional deals. The club awards 2 points for every $1 invested – these points may be redeemed for gift cards and free plays.
Security and Sign-up Requirements
Players will be requested to provide some private and public information to create an account. This info may include; email, an account password, promo code (optional), name, gender, date of birth, city, zip code, social security number, and mobile number. Bettors are required to read and agree with the terms and conditions of the site. The online lottery site encourages responsible gaming activities and provides measures to do so. Players are required to be 18+ before they can sign-up, so there is an age verification process. The site uses geo-location software, so gamblers have to be physically resident in Michigan to purchase tickets online and play different lottery offers such as free instant keno games or draw games. All the supplied information is treated with the utmost confidentiality.
Online Games at Michigan Lottery
The lottery site has a wide selection of online plays from in-state and multi-state draw games to instant win games and fast cash games. There are ten different draw games: PowerBall, Mega Millions, Fantasy 5, lotto 47, Michigan lottery club keno, daily 3, daily 4, lucky for life, poker lotto, and $250,000 keno. There are eighty-seven online instant win games with high winnings up to $500,000, and 50 free games.
How to Play Michigan Lottery on Mobile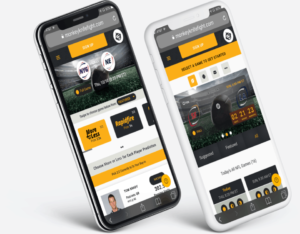 There is a Michigan lottery online application software for Android devices with a 5.0+ operating system, and IOS devices that are available for download on the site. The Michigan Lottery app has some key features like; players can purchase and scan tickets. They can play daily spins and real money gambling while keeping up with winning numbers and jackpots. The MI lottery apps also help to locate Michigan lottery retailers near you.
How to Claim Your Winnings
There are instant game prizes, pull tabs prizes, and unclaimed prizes to be won. The site has a required minimum amount of $600 to claim lottery prizes. They may be claimed by mail or at a claim center. Bettors can make drop-offs at the claim center; however, they are advised to fix an appointment through a phone call. You may be required to submit certifications like; a winning ticket (with the player's signature at the back), a government-issued photo id, social security card, and a ticket receipt form.
Banking Methods at Michigan Online

Bank transactions can be made through various mediums, including; credit or debit cards, ACH – bank transfers, and online game cards. The online game card can be purchased from a MI gambling retailer. It may be used as an alternative to debit and credit cards to fund gaming accounts and comes with a code that will be submitted before crediting the account. The code expires five years after the purchase date and has a maximum deposit of $500 per week.
Conclusion
Michigan Lottery is the best lotto online gambling platform for bettors because of the vast range of products and benefits. Here, players are guaranteed a licensed and regulated up-to-task service system. Players in Michigan should consider to visit the site, create a Michigan Lottery account, and play Michigan lottery games online such as keno games or draw games for the best lotto gambling experience.
FAQs
Does Michigan allow online gambling and online lottery in particular?

Yes, they do. Online gambling is legal in the state of Michigan, including Michigan Lottery online games.
What is the legal age for the online lottery in Michigan?

18 years of age. Michigan online lottery requires bettors to be eighteen years old and more before signing-up and playing the lottery online.
Can I play the Michigan lottery online?

Yes, you can. Michigan lottery has a high-quality online site that provides full online gaming service.
Can I buy MI lottery draw game tickets with a credit card?

Yes, you can. Credit cards are permitted for online lottery sales in Michigan.
Can I remain anonymous if I win the online lottery in Michigan?

You can remain anonymous when you win in-state games up to 10,000. You cannot stay anonymous if you purchase a multi-state lottery ticket.
Written by: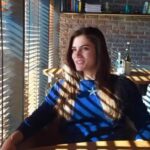 Author, Contributor, Law Expert at Luckymichigan.com. Karen is our writer and contributor who tells you the latest news and trends in gambling industry that take place in the United States.