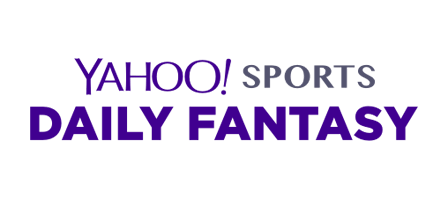 Yahoo DFS Betting Review in Michigan
Published: Mar 15, 2023
Updated: May 11, 2023
200% Bonus
Screenshots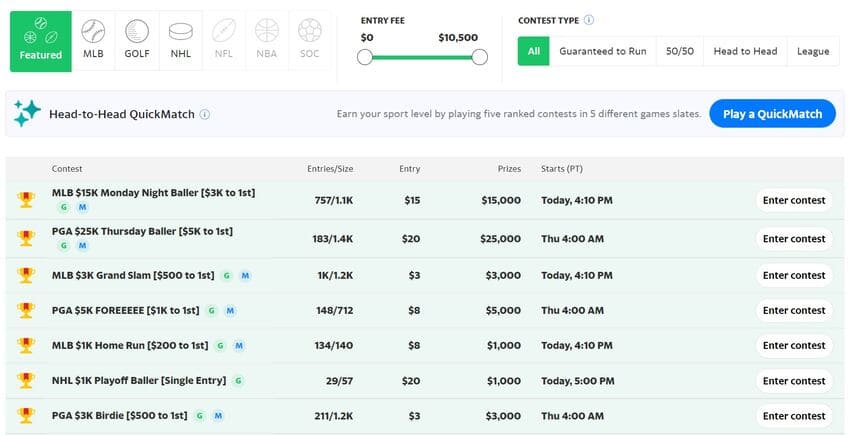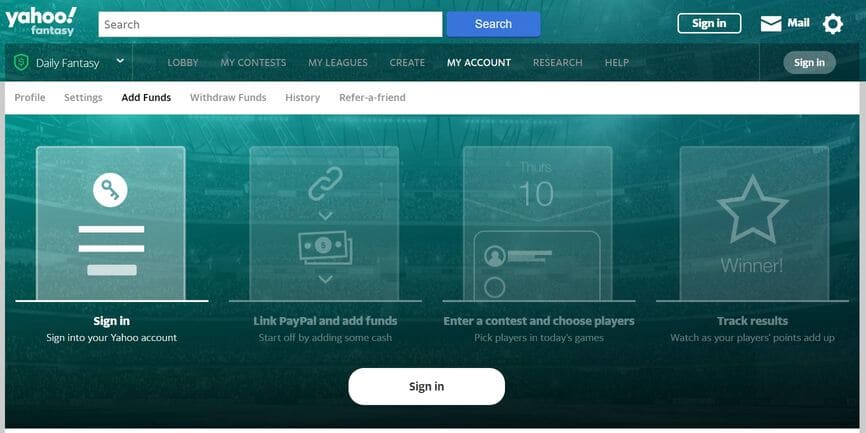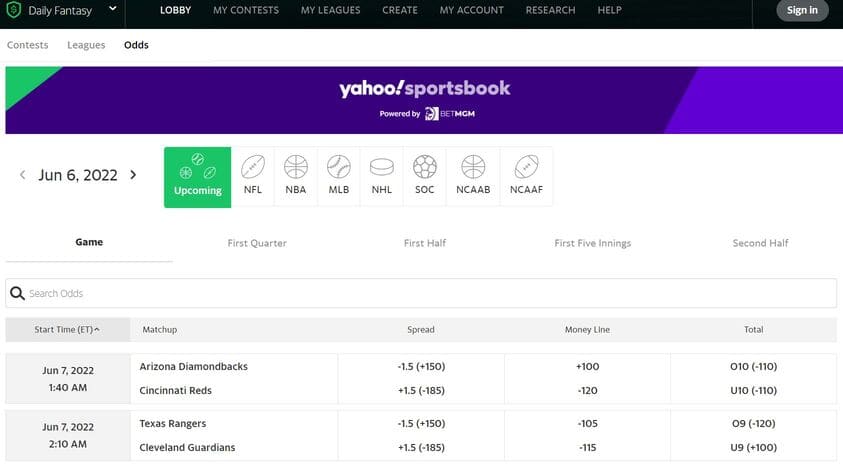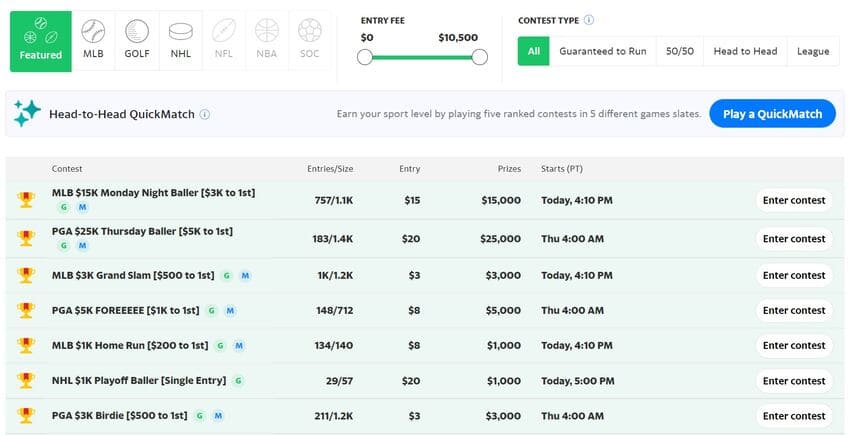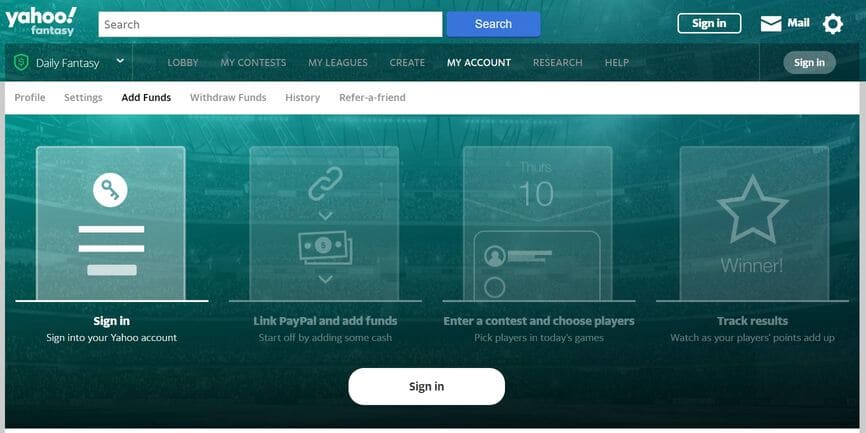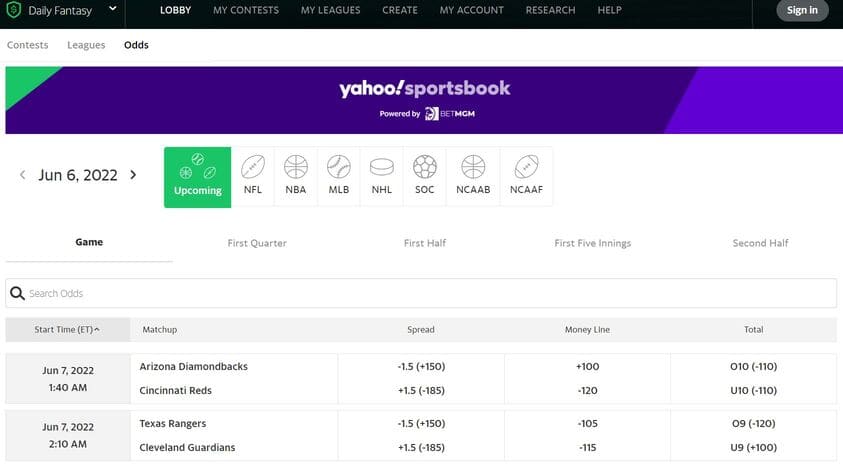 Our favorite sports are closer to us more than ever. Not only watching it on our screens, but we are also now able to be a prominent part of it, thanks to sports betting culture. Yes, the country has legalized wagering on different sports, and it has been practiced in different states for decades now. With the involvement of online sports wagering, things have got pretty seamless for sports fans. Sports betting took an innovative turn when the concept of daily fantasy sports was introduced.
Daily fantasy sports or popularly known as DFS, is a social game that is all about playing against each other by drafting teams with different sports players. Almost all US states have legalized DFS wagering, and the state of Michigan is not behind at all. Daily fantasy sports betting in Michigan is quite popular, and Yahoo DFS is a top-rated website that has been successfully running in the state.
Yahoo is continuously making its position stronger in the DFS market by pushing up an innovative platform for the players. They have combined the knowledge with creativity to introduce the best on the table for both DFS veterans and beginners. This Yahoo DFS online review in Michigan is all set to be aware of the nitty-gritty of one of the top DFS betting sites in MI and why you can always prefer it over the others.
Without wasting much time, let's get started.
How to Play on Top DFS Betting Sites in MI?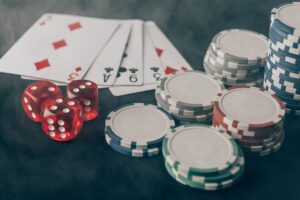 There are plenty of daily fantasy sports wagering sites in the state, but before you sign up for any of those sites, it is important to learn how to play. Here is a quick guide to starting playing on the daily fantasy sports sites-
Find the Ideal Site
The first step is to find the best platform for daily fantasy sports betting in Michigan. It would help if you looked into its offers, sports availability, types of contests, and deposits and withdrawals methods to make a decision.
Select the Sports
Almost every site now provides a wide range of sports to wager on. After selecting the ideal platform, your next cue is selecting the sports you are interested in and have thorough knowledge about.
Ascertain the Salary Cap
Now you will explore the players from the particular sports and check their salary cap set by the site. Each player will be given some points, and there will be a total salary cap given by the site that you need to check.
Draft the Team
Once you have ascertained the salary cap, the next step is to draft the team within that cap. Always check the players' statistics before picking a team.
Enter a Contest
After framing a team, you need to choose from the different contests provided by the site. Each contest has a different leaderboard and reward system that you need to understand.
Deposit the money in that contest, and when the match starts, you will start earning points according to the players' performance in your team. Playing daily fantasy sports is as simple as that; there's nothing complex you need to worry about.
Bonuses at Yahoo Daily Fantasy Sports in Michigan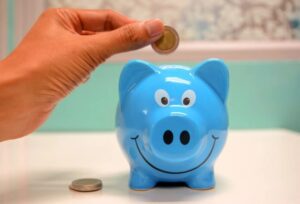 When it comes to daily fantasy sports, everyone expects to land some amazing bonuses and offers. Frankly, it is something that keeps them coming back for more. While there is no sign-up bonus at this platform, the absence of a new entry bonus is rightly balanced with other bonuses-
First Deposit Bonus: It is true that there is no sign-up bonus for the new entrants, but there is definitely a first deposit bonus that can enhance your experience here. When you make your first deposit at the platform, you will get a 200% bonus, which will be paid in increments to make it more interesting for you. You must appreciate this site because there is no cap on the bonus, so if you deposit $2000, you will receive $4000 as a bonus. It might take a little time to get the full bonus amount, but it is worth the wait.
Yahoo Sports Rewards Points: It is basically meant for players who have played on the site for a longer time. For this, you need to enter the real money contests as much as you can. All your earned points will be added to the Yahoo Sports Rewards Points. It is a sweet bonus that will add up to your deposit amount, and you can create more teams for your next contest. The more reward points you will have, the better you will be able to draft the team. So, it is essential to play more real money contests on the site in order to avail of this bonus.
Sports Challenges That Are Available Here
The next thing that you would be keen to know is the sports challenges that are open on this site. It is the sports events that make the daily fantasy sports website worth the time. You can draft a team of your choice from the tournaments and see them win. Here are the sports available here.
Major League Baseball is a popular American baseball organization that comprises 30 teams in the Major league and 15 teams in the National League. This year the Spring MLB season was canceled due to the COVID situation. It is anticipated that the next years' season will kick back in full swing.
NFL: The country is filled with football fanatics, so evidently, the National Football League is the most famous and much-loved sports tournament. This professional American football league contains 32 teams that are segregated into American Football Conference and National Football Conference.
NHL: After football, ice hockey is the most popular sport in the country. NHL or National Hockey League is meant for professional ice hockey, exclusively for North America. There are 31 teams of which 24 teams are from the United States and 7 from Canada. It is the most reputed professional ice hockey league in the world.
NBA: If there's something that makes Americans go crazy about is certainly basketball. Almost every state contains basketball fans that make this sport popular. National Basketball Association is a men-only professional basketball tournament. It contains 30 teams and makes one of the four reputed basketball associations in the world.
Golf: Golf is also a popular sport in the United States. If stats are to be believed, almost 8% of the US population plays golf today. There are three major organizations for golf in America, namely, the United States Golf Association, Professional Golfer's Association of America, and PGS Tours.
Soccer: Soccer is the American football that is played by 24.4 million people in the country. The United States Soccer Federation governs most of the soccer tournaments held in the country. The United States has also got many opportunities to host FIFA World Cups as well.
Yahoo Fantasy Contests You Can Take Part Into
After drafting the team, the next thing you need to do is select the ideal contest that can provide you with more rewards. Here are the top-rated contests at this platform that will be best for you:
Group Contest: It is the common and most popular contest where you need to enter your lineup and play against 3 or more players. It depends on you whether you need to participate in the one with 10 participants or thousands.
Guaranteed Prize Pool: Prize pool is always beneficial for the DFS players. Yahoo sets the prize pool before the match begins. The amount set at the prize pool will be given irrespective of how many players join the contest. That's the beauty of playing with Yahoo DFS Betting.
Heads-Up: Just like the name suggests, in this contest, you compete against one player in a match. For this, you both have a draft team and deposit the entry fee to enter the contest. The winner of the team will be taking the total prize amount.
50/50: It is a quite straightforward contest where any number of players can participate. The top half of the winners who score maximum will be given double the tournament's entry fees.
Leagues: This type of contest starts during major league tournaments. It is a season-long fantasy contest that extends throughout the tournament, meaning you will not have a daily leaderboard.
What to Expect From the Mobile Experience?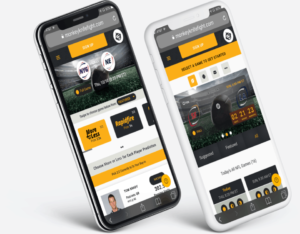 Yahoo DFS has introduced its dedicated app for the player, but only those with iOS devices will be able to download the app. The platform has not yet introduced the Android app. The mobile browser version of the game is also highly intuitive, so you can play on your devices' browsers. The platform has made its user interface smooth as silk that making it suitable for both professionals and beginners. It has a dedicated dashboard that will clear the clutter for the players. You can see every option clearly and draft the team without any hassle.
What Do You Need to Know About The Deposits and Withdrawals?
Yahoo's daily fantasy sports is a legitimate and credible company that has been providing genuine services to the players. The payment region is also transparent and secured. You can link your Yahoo and PayPal accounts while signing up to make your deposits and withdrawals easier. You can also use a debit card to make a deposit. Withdrawals are easier with a PayPal account. If you find any concern regarding payment or any other matter, you connect with the customer support team via email. Customer support is available at your assistance round the clock, and you can make the most of it.
The Bottom Line
Yahoo DFS has been a dominant name in daily fantasy sports that is popular for season-long fantasy products. This platform went live on July 9th, 2015, and within no time, it became a big hit. It started with a single contest, and now it has a wide range of contests. Yahoo's daily fantasy sports never had a problem in attracting the players to the site. Thousands of players sign up to the platform and experience the exciting offers and contests. It is anticipated that Yahoo DFS has the potential to rise up to the popularity of sites like DraftKings and FanDuel DFS sportsbook.
The intuitive and easy-to-navigate interface will always help you play without any hassle on the platform. Playing on this platform is quite easy; select a contest, avail the salary cap, and invest it in the players to start earning rewards. Yahoo knows the right way to reward its players and keep them close. So, you can expect many exciting offers and bonuses on this platform. There's no doubt in asserting that Yahoo Daily Fantasy Sports got a solid head start that further provided a thrust in the market.
We cannot deny that a majority of American DFS players prefer season-long fantasy tournaments, and Yahoo DFS is preferably the best choice to play in Michigan. Among all the Michigan online sportsbooks for DFS bets, Yahoo Daily Fantasy Sports is a favored choice for many. The above Yahoo Daily Fantasy Review aimed to inform you more about this platform and how you can make the most of it. For some unaltered DFS entertainment and unparalleled rewards, this platform is a must-have on your list.
Frequently Asked Questions
Is Yahoo DFS legal in Michigan?

Yes, this daily fantasy sports platform is completely legal in the state.
How to choose a contest on Yahoo DFS in Michigan?

There are four major types of contests that you can find on this platform. Each contest has a different playout structure and player numbers. Group contest, heads-up, guaranteed prize pool, and 50/50 are the top contests. You need to choose a contest according to the playout structure and the number of players you can accommodate.
Is there an Android app for the Yahoo DFS site?

No, there is no Yahoo DFS Android app for the platform as of now. If you happen to have an iOS device, you can download the app from the app store or visit Yahoo DFS directly in Michigan to get the download link.
How to check odds on Yahoo DFS?

Checking odds is highly important before enrolling in a contest. The site provides detailed information regarding the odds. You can always check it up before entering any contest.
Can I bet on Yahoo DFS if I am 18 in Michigan?

No, you cannot bet legally in Michigan if you are 18 years old. Some offshore sites might provide you a concession, but you must not fall for such websites and end up in legal chaos.
Written by: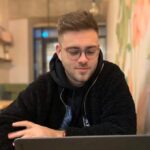 Stewart is an advantage gambler, author of reviews and contributor at Luckymichigan.com. Stewart knows all there is to know about casino games and has written extensively on the topic - his reviews and guides are the perfect answer to all your questions. When he's not playing or writing about casino games, Stewart enjoys spending time with his wife and two young children.