Michigan Daily Fantasy Sports - Best DFS Sites in MI
Daily Fantasy Sports have become popular in Michigan since being DFS legalization in the state at the back end of 2019. Along with other sports betting, daily fantasy sports in Michigan has already seen thousands of bettors wager their hard-earned cash on the competitions on the top DFS sites. The market is dominated by two main sites, FanDuel and DraftKings, with several other companies also trying to get their way in on the act. We are going to take a look at and provide a review of the best daily fantasy sports sites.
Published: Mar 12, 2023
Updated: Jul 5, 2023
Daily Fantasy Sports in Michigan Betting Legislation & Regulation
Michigan has a long and complicated history in recent years with legal US sports betting. The debate around online gambling in Michigan became a big thing in 2015, with the state senate arguing that Daily Fantasy Sports was a game of skill, and therefore, was regulated under their gambling laws. After years of back and forth, a bill was finally passed in December 2019, legalizing betting in the state of Michigan, which includes Daily Fantasy Sports.
What are the Best Michigan Daily Fantasy Sports Sites?
Michigan Daily Fantasy Sports are a variation of the classic fantasy sports setup. Whereas in typical fantasy sports, the results play out over the course of a season, in daily fantasy sports, they take place over a much shorter period of time – typically, it is boiled down to a single day or week. Like standard fantasy sports, this game is best when playing against other people, though, some sportsbooks have now established different variations of the game. Fantasy sports is when a player drafts their team based on a players' statistics. You then compile points depending on how your chosen athletes perform. When choosing the team, you have a salary cap set by the site. You are also in direct competitions and mini-leagues with other people, to determine who takes home the cash prize. This style of betting has become incredibly popular for numerous reasons. One, it requires a lot of skill and knowledge of the sport you are choosing your players from, and two, because it is a largely social game and you can set up leagues with your friends with relative ease. It can also be a nice little way of making some money if you have a good eye for players' statistics and performances.
Which DFS Sportsbooks Have Been Granted Licenses?
DraftKings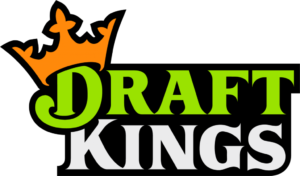 This is one of the biggest and best DFS sites. The company offers a huge range of markets and different professional sports for their customers to play on. They also offer mobile sites and an app for their players as well. We will take a look at these another time in a review of the best daily fantasy sports apps.
FanDuel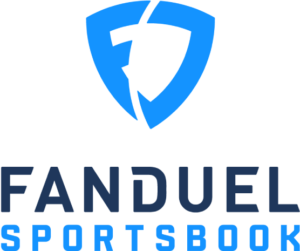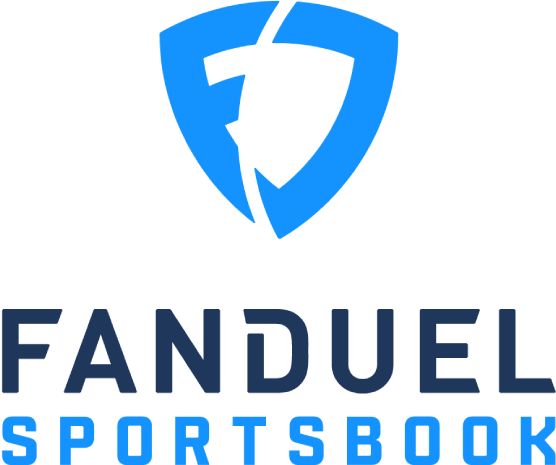 The biggest rival to DraftKings' throne is FanDuel DFS. Their company also prides itself on its huge range of DFS markets and its variety in sports selection. This is one of the best real money DFS sites legal in MI around.
Other Sites
As Daily Fantasy Sports continues to grow in popularity in Michigan, more and more DFS sites are likely to attempt to become licensed to offer this as a form of betting for their customers. Yahoo daily fantasy is another reputable site for this.
Types of DFS
Guaranteed Prize Pools
Guaranteed prize pools are where the money is at in DFS. These are huge leagues that often have massive payouts. Their prize is fixed from the start, regardless of how many people enter this tournament. There are typically prizes for the top 10-15 places in a tournament.
Cash Games
Cash games are a catch-all term for any type of game where one of the players will win money from the game's prize pool.
Head to Head
Head-to-head games are simple ones to wrap your head around. They involve two players pitting their wits against one another, with the winner taking the spoils. Once you have picked a team from the FantasyDraft, you can see how it faires against your friend's selections. This is one of the reasons DFS is seen as such a social game.
50/50
These are just larger versions of the head to heads. These usually have around 10 people or more taking part. Those who finish in the top half of the field split the pool, with the sportsbook taking a cut.
Leagues
Leagues are very similar to guaranteed prize pools. They involve a number of people taking part in a league, with the top portion of the league taking winnings at the end of it. Some of these are season-long fantasy sports contests.
Tiers
In tiers, each player is assigned a tier. A valid team that is entered must have one player from each tier. This still follows DFS's standard salary cap-based contests rules.
Beat the Score
This is a simple concept that was introduced by FanDuel. Players build their team as usual, and they must beat a score that was pre-determined by the sportsbook in order to win prizes.
Showdown Capitan Mode
In Showdown Captain Mode, players can choose a captain to score 1.5x their standard fantasy points value. Any player can be selected as your captain.
Single-game
As their name suggests, this is when all of your fantasy picks must come from one single game. These can be quite lucrative if you have a solid knowledge of one particular team.
Parlay, Prop, and Prediction MI Daily Fantasy Sports Sites
These are all fantasy sports versions of traditional sports bets. A parlay is when you have several players accumulating points, and proposition bets are when you bet on an individual event happening. A prediction is when you choose an individual player based on player statistics.
Parlay and Prediction Fantasy Sports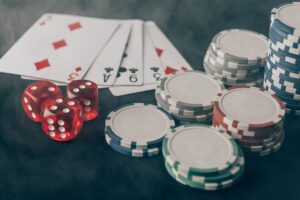 Parlay and prediction fantasy sports have become increasingly widespread in recent years. These are when you predict how an individual player will perform by deciding how many points they are going to earn. A parlay is when you choose several individual players, and their odds of their points combine to provide you with some potentially very big winnings.
Sports Offered in Michigan Daily Fantasy Sites
Football (NFL)
By far, the most popular sport and divisions to play DFS in are American football and NFL respectively. Millions of players wager cash on the division each and every NFL season. Super Bowl weekend is another preferred time for DFS contests.
Basketball (NBA)
Just behind NFL in terms of popularity is NBA, with players regularly holding leagues with friends and taking part in much bigger contests. Season-long fantasy sports are also popular with basketball.
Baseball (MLB)
Due to a high number of games available, and the frequency in which they take place, baseball is up there with the very best DFS sports.
Hockey (NHL)
NHL is another great option for DFS, especially around the time of the Stanley Cup and its playoffs.
College Football
College football is quickly becoming more popular than NFL and playing DFS here gives fans a chance to see the stars of the future.
College Basketball
As with college football, college basketball is quickly catching up with its big brother, NBA, in terms of popularity.
Golf
Golf has become surprisingly popular for DFS, with players placing predictions & parlays on individual players' performances.
NASCAR
NASCAR has become a really fun niche market in the daily fantasy sports arena.
Soccer
DFS on soccer is incredibly popular in Europe, and it is becoming more and more present on this side of the Atlantic, with bigger stars heading over to MLS.
Mixed Martial Arts
Mixed martial arts federations like UFC are great for those looking for something different from their daily fantasy sports.
ESports
ESports are becoming more and more popular these days, and bettors have now started to take bets on performances of players in fan-favorite games like Counterstrike and League of Legends.
Top NFL Contests for DFS Players

If you are new to the world of fantasy sports, then choosing which type of contest to play can be tricky to get started. The type of contest you want will depend on how seriously you want to take it. 50/50s can be a lot of fun and a great way to get to know the ropes with NFL DFS. Learn what strategies work for you, and then, when you are more experienced, you can start looking at entering leagues and guaranteed prize pools once you have gotten to grips with how the games work, and you have developed some strategies of your own.
Things to avoid in DFS Sites
While there are many different strategies you can take when it comes to DFS, there are some things that you should not do under any circumstances:
Ignore the news: Injury updates and suspensions can be huge news for your team, ignore them at your peril.
Be biased towards your team: If you want to win money, you need to deal with cold heart facts. It doesn't matter if someone is your favorite player, if they're not performing, don't put them in.
Choose your team too early: Don't rush into selecting your team because you may not be able to change it later.
Keep the same strategy for different sports: Not all sports are the same, and as such, taking the same approach with the MLB as you would do with the NFL could be disastrous.
FAQ
Is daily fantasy sports legal?

Yes. Best DFS sites are all operated by legal operators in the state, ensuring that you are playing at safe fantasy sports sites.
How much money is in daily fantasy sports?

There is the potential to win some huge money when playing DFS, depending on the style of game you want to play. The best daily fantasy sports websites will offer some huge potential payouts to their players.
Can you play on more than one daily fantasy sports website?

Yes. Some sites may even let you create more than one team on the same site, though, this is rare.
Is DFS just a form of online sports betting?

In theory, yes. Daily Fantasy Sports in the state of Michigan is a game of skill where the money is wagered.
How do I deposit on a DFS site?

Making a deposit is easy. Once you have signed up for your account, head over to the cashier section, choose your deposit method and stake, and deposit your funds.
Do you have to pay taxes on DFS winnings?

Yes. Gambling winnings are viewed as a form of income in the United States.
What is the most popular daily fantasy sport?

While there is a range of DFS options in the gaming industry, Football and NFL is the most popular. The legal age for being able to partake in Daily Fantasy Sports in Michigan is 18 years old. This may vary from state to state.
Can you make money playing daily fantasy sports?

Yes. Daily fantasy sports offers players plenty of different ways that they can make money.
Written by: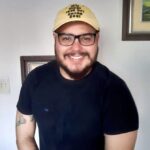 Andy is a skilled recreational gambler for more than 11 years. His primary focus is on the regulated US online casino and poker markets. Editor-In-Chief at Luckymichigan.com.