Xpressbet Sportsbook Review in Michigan
Published: Mar 15, 2023
Updated: May 11, 2023
$100 Bonus
Screenshots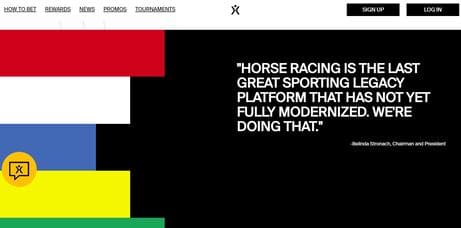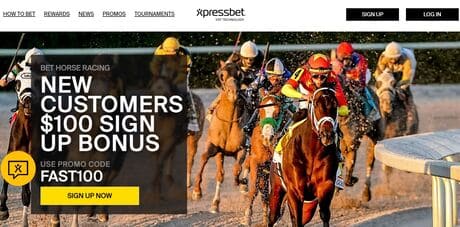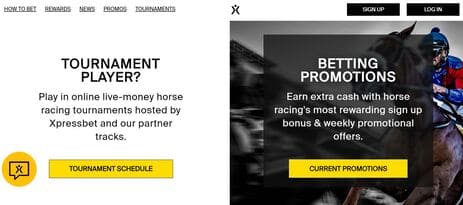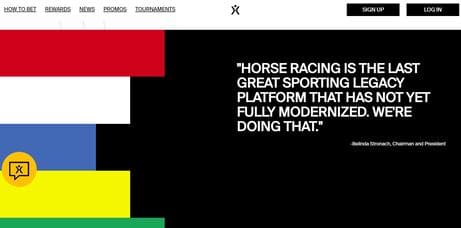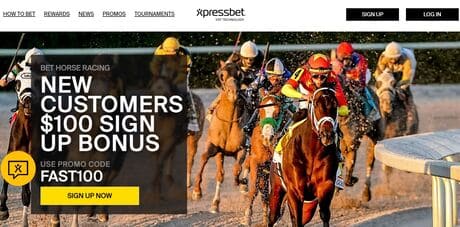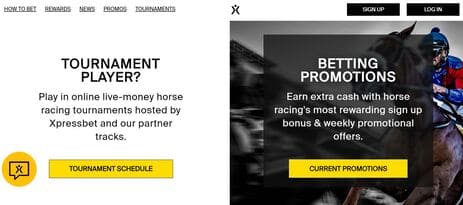 Xpressbet is one of the best online betting sites in the world. It was established in the year 2002 by the Stronach Group. The company is the largest horse racing company in the United States of America and holds a leading position worldwide as well. It offers advanced deposit wagering on horse racing to consumers. ADW implies that you first open an account with the service provided; thereafter, deposit money prior to placing your bet.
Earlier, the website was affiliated with HRTV, a horse racing television network, which was a major competitor to TVG. However, a merger between the two companies in 2015 resulted in a rebranded name of the channel – TVG-2. This made Xpressbet a solely digital product with a focus on video workout reports and expert analysis. In this comprehensive Michigan  Xpressbet review, we tell you everything you need to know about this site and its operation in the state.
Registering at Xpressbet Online Sportsbook
It is very easy to create an account on Xpressbet. To make an account, you will have to provide personal information, including name, address, date of birth, email, social security number, and phone number. Thereafter, you will need to create a password and a security question. Then you can join in using the bonus code. Once signed in, you can deposit the money and place real money wagering.
To open a Michigan betting account, you will need to be a minimum age of 21 years of age. This is the age requirement in Michigan; some states allow players above 18 to bet.
State Restrictions On Xpressbet Mobile Wagering
You cannot access Xpressbet if you are in the following state:
Washington, DC
Utah
Texas
South Carolina
North Carolina
New Jersey
Nevada
Missouri
Mississippi
Hawaii
Georgia
Alaska
Michigan Xpressbet Betting Bonuses and Promotions
Following are the welcome bonuses and promotions offered by Michigan Xpressbet
Welcome Bonus Offers

When you sign up using the Xpressbet promo code SPORTOFKINGS, you get an instant $10 bonus. You will also receive $10 credit every time you wager $100. The limit for this bonus is up to $500.
Promotions
You get to earn a $100 in cash bonus when you wager $500. It is equivalent to a cashback deal worth 20%. And you need to clear this bonus within 90 days.
You also earn $20 in bonus cash when you make a bet worth $20. This is proportionate to a cashback deal worth 100%. The bonus amount must be cleared within 30 days.
Xpressbet Rewards: Xpressbet Loyalty Program
XB Rewards is the platform's dedicated loyalty program for horse racing. This program offers loyalty points when you participate in real money wagering. Your one-dollar bet will get you two XB rewards points. You can redeem these points to get rewards.
The rewards are divided into various levels that include silver, gold, platinum, and diamond. Along with reward points, you will also receive bonus points on every level. When you get to the Diamond Level, you get benefits including one bonus point for each wagered dollar, access to live teller service for free, and no credit card fees.
| | |
| --- | --- |
| Reward Item | Points Required  |
| Apple iPad Pro (12.9 inches) | 995,000 |
| Apple iPad Air | 557,000 |
| Apple iPad | 373,000 |
| Apple iPad Mini | 349,000 |
| $100 Wagering Credit | 80,000 |
| Pimlico – $100 Dining Gift Certificate | 72,000 |
| $100 Dining Gift Certificate of Laurel Park | 72,000 |
| $75 wagering credit | 65,000 |
| $50 wagering credit | 50,000 |
| $50 Dining gift certificate | 45,000 |
| $50 Dining Gift Certificate of Laurel Park | 45,000 |
| Lunch for two and clubhouse passes for Santa Anita Park | 36,000 |
| $25 wagering credit | 30,000 |
| A dining gift certificate of $25 for the Meadows | 27,000 |
| Two clubhouse passes by Santa Anita Park | 25,000 |
| XB Grades: Upgrades & Downgrades Report | 15000 |
| Wagering credit of $10 | 15,000 |
| FAST Sheets | 12,000 |
| Thoro-Graph Sheets | 6500 |
| DRF classic PP | 3,800 |
Xpressbet Wagering Interface for Players
There are three wagering interfaces for players to wager in Xpressbet race betting in Michigan:
Wagerpad Classic – Wagerpad classic is a simple and clear wagering interface that allows you to easily and quickly collect wagers through the same process as you would do at the racetrack. The whole interface has a condensed nature, enabling it to fit perfectly with live video in the Multiview mode.
Wagerpad Pro – In this wagering interface, players can create their tickets using a single view without needing to juggle between race legs or finish positions. You have the opportunity to mix and match until you have created an ideal ticket or ticket price.
Wagerpage – This is the most extensive wagering option. This combines the process of Wagerpad classic with the exotic ticket-creating abilities of Wagerpad Pro. Wagerpage features an odds board, full tracklist, wagering history, and results, etc.
Types of Bets in the State of Michigan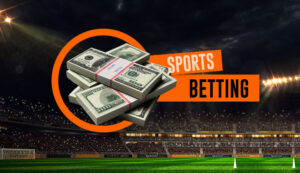 Following are the types of bets you will come across in Michigan:
Win Bet – In a win bet, the punter chooses the horse they believe will come at the post first. If the prediction is correct, he or she will win the betting amount and the betting product.
Place Bet – A place bet is a form of bet where you choose a horse that completes in any of the first, second, or third placings. The runners in the field decide the value of the placings. But if the field has seven or fewer runners, then the dividends are only paid to the first and second winners. And for the field with four or fewer runners, there is no dividend.
Show bet – In this form of bet, you bet on whether or not your favorite horse will come in first, second, or third position. The payout remains the same in all three positions. It is more popular among the new bettors. But since it is a more conservative bet, there is a lower payout and offers high winning probabilities.
Exacta Bet – This betting form is a great place to learn about more complex betting options. This form of betting allows you to place a small stake but win big. In this form of bet, you have to select the first two finishers in a race in exactly that order. These forms of bets are offered on all popular horse races in the state.
Superfecta Bet – This is considered among the most lucrative bets in horse racing. While bringing the most winning opportunities, Superfecta is also the most challenging to collect as well. To win this bet, you will have to predict the first four horses to win the race in the exact order. Typically, veteran handicappers are the ones who participate in this form of betting.
Trifecta Bet – In this form of bet, you place a wager on three horses that you think will come at the position of first, second, and third, in that order. And if they finish in the predicted order, you get to win a huge amount. These types of bets are available across all types of horse races and breeds in America.
Pick 3-4-5-6 – In this form of bet, you select the winning horses in three consecutive races. In order to win the bet, you have to guess all three horses right. The betting is placed before the first race in the sequence starts. The difficulty level of this betting form is similar to the trifecta.
Xpressbet Racebook Mobile App
With dedicated mobile betting apps for iOS and Android users, Xpressbet allows you to place bets on horse racing via your mobile as well. The signing-in process is similar to the desktop version. And if you are already logged in on the desktop, you can use the same credentials for the mobile app as well.
The downloading process of the MI Xpressbet app is also straightforward and easy. iOS users can download the app through Apple's app store for free. But Google Play Store does not have the Xpressbet app there. So Android users need to get the download link from the official website. The good thing is that the experience you get in desktop and mobile versions is almost identical.
All the features that are offered in the desktop version are also available in the mobile app as well. The live betting experience is also seamless in the mobile app. You also have the option to place bets via mobile via touch-tone and automated voice and live teller services.
What Are the Deposit and Withdrawal Options at XpressBet?
Following are the deposit options available for layers:
XpressFund
This method allows you to transfer the money to your XpressFund account for free. XpressFund is also available to use round the clock.
Credit Cards
The website accepts all credit cards branded by VISA and MasterCard. Also, you can increase the deposit limit by authorizing the card.
PayPal
It is one of the popular banking options that allow you to deposit money into your account. This brings a lot of conveniences as it facilitates instant deposits and withdrawals.
On-Track
These options allow you to go-to tracks and OTBs throughout the country and deposit the fund conveniently with the teller.
Deposit Via Mail
You can mail a certified check, personal check, or money order with no minimum amount.
PayNearMe
You can use cash to fund your Xpressbet account. You can do that through your local CVS, Family Dollar, Casey's General Store, or 7-Eleven.
Green Dot
This is a new and convenient way to fund your Xpressbet account. Green Dot is available at the register.
MoneyPak
This is another method that allows you to fund your account with cash. MoneyPak is available at Rite Aid, Walgreens, Kroger, etc. With this, you will be able to send instant money to your account.
Wire Transfer
If you want to send a big amount to your account, then wire transfer is considered the safest. There is no maximum deposit limit, and it is also a free and convenient method.
Below are the withdrawal options:
Withdrawal Via Mail
You can choose to get your winnings by mail. The site will provide you with a check within one business day without charging for standard delivery.
ExpressFund
With this option, you can transfer the winnings to your bank account directly for free. There is no time limitation with this option.
PayPal
Process the withdrawal instantly and conveniently through PayPal.
1/ST Play+
Withdraw money back to the 1/ST Play+ card and use it anywhere.
Xpressbet Customer Service
When it comes to customer service, Xpressbet offers top-notch reliability. Considering that its operations are spawned nationally and internationally, the platform needs to be always available for its customers. For general queries, there is a detailed FAQ section that covers a lot of generic questions that people may ask about the platform.
If you want to get a more precise answer, then you can write to the team. On the Contact Us page of the site, there is a form that you can fill with your questions. The team will reply to you within the timeframe of 48 hours. You can also connect to the support team through the phone. The Xpressbet horse racing phone number 1.866.889.7737 remains active from 10:30 am to 11:00 pm ET.
Stats For the Golden Gate Fields
The Big Fresno Fair racing dates (October 8, 2020, to October 18, 2020) have been transferred to the fields of Golden Gate. Its pre-scheduled autumn meet will ensue on October 22, 2020,/ The carryover for 20-cent Rainbow Pick 6 will be $233,916, and the race will continue from Thursday to Sunday this week. Everyone is considering Windy City Redd, who is trained by Jonathan Wong to win the Breeders' Cup Juvenile Turf Sprint. He has been in good shape and won the third-place finish in the recent Speakeasy Stakes at Santa Anita.
Xpressbet Sportsbook Review – Final Thoughts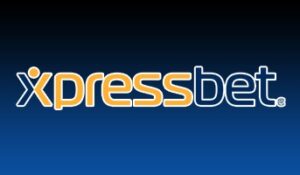 Xpressbet holds one of the oldest and longest track records in the digital horse racing business with such leaders of industry as AmWager and DRF Bets online racebook. Ever since it was launched in the year 2002, the site has offered innovative services to its customers. There are multiple welcome bonuses, which is one of the most attractive factors. And the company constantly offers different kinds of promotion activities. Presently, there are more than 300 racetracks, which is a notable offering. Also, the availability of a mobile app makes it easier for players to bet on horse races while on the go.
Frequently Asked Questions
Is Xpressbet online racebook legal in Michigan?

Yes, Xpressbet online facebook is legally operating in Michigan.
How old should I be to bet on horse races in Michigan?

You need to be 21 years old or older to bet on horse races in Michigan.
Is there an Android app on Xpressbet?

Yes, the Xpressbet app is available for Android users as well. Since it is not available on the Google Play Store, you have to get the download link from the official website and then download the Xpressbet Android app.
What is Superfecta?

In this form of bet, you will have to predict the first four horses to win the race in the exact order. This is the most lucrative, as well as the challenging horse race betting form.
How can I check odds on Xpressbet?

The MI Xpressbet racebook odds are mentioned on the website. You can check them out from the 'how to bet section.'
Written by: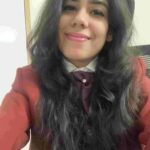 Divya is a content research and analytics enthusiast who loves curating premium content in a diverse niche. Particularly adept in creating gambling and betting reviews to offer our users the best gambling guides in the US.