Published: Mar 12, 2023
Updated: Apr 20, 2023
Craps is an exciting and entertaining table game that draws the largest crowds in casinos. Craps online provide the same excitement and opportunities to win real money without the need to be present at a land-based casino surrounded by several people. Just like the physical game, online craps Michigan is played on a table with two dice. One significant advantage of this version offered at several MI gambling sites is that the gameplay is much faster.
In this article, we'll introduce you to the top real money craps in Michigan, the finest craps bonuses available in Michigan, and online craps tips and strategies. This guide's sole objective is to help you better understand online craps in Michigan by explaining everything to you in full detail.
Best Michigan Online Casinos That Offer Crap Games


BetMGM Casino MI
100% up to $1000 + $25 Free


Caesars Casino MI


BetRivers Casino MI
Where to Play Real Money Craps Online In Michigan
Although craps games are not the most popular in Michigan online casinos, the best casino websites offer a small number of craps titles and continuously try to expand their selection of real money dice games. Take note of these online casinos that serve as the top providers of real money craps in Michigan:
WynnBet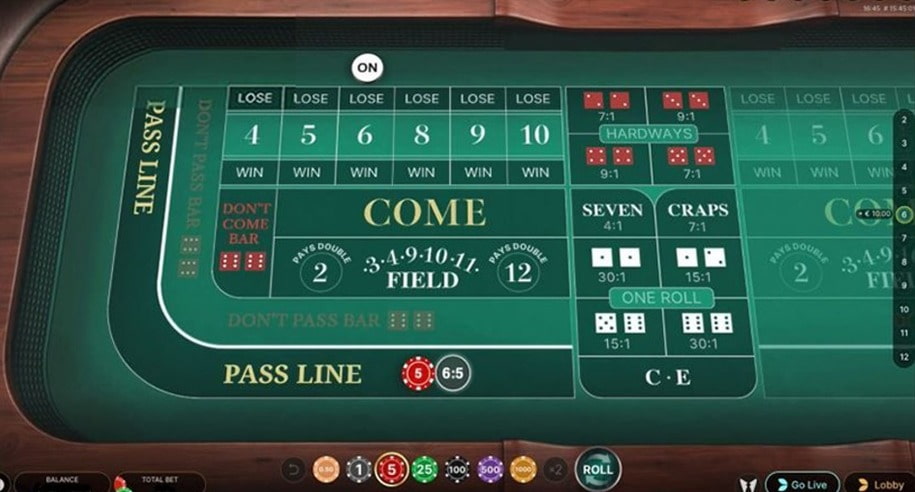 | | | |
| --- | --- | --- |
| WynnBet | Bonus Offer | Features |
| | 100% first deposit match up to $1000 and $100 in bonuses | Wagering Requirements: Create an account and deposit a minimum of $100 |
| | Free Spins: 250 free spins on slot | Deposit Limit: |
| | No Deposit Bonus: No | |
| | Cashback: No | |
Stars Casino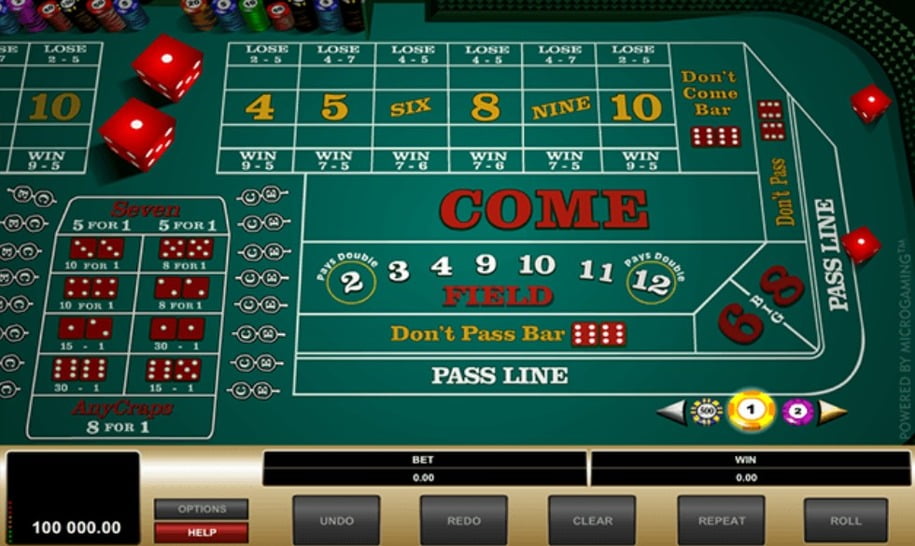 | | | |
| --- | --- | --- |
| Stars Casino | Bonus Offer | Features |
| | 200% first deposit match up to $500 | Wagering Requirements: Create an account and deposit a minimum of $10 and bet at least $1 within 5 days of signing up |
| | Free Spins: 100 free spins | Deposit Limit: |
| | No Deposit Bonus: No | |
| | Cashback: Yes | |
PlaySugarHouse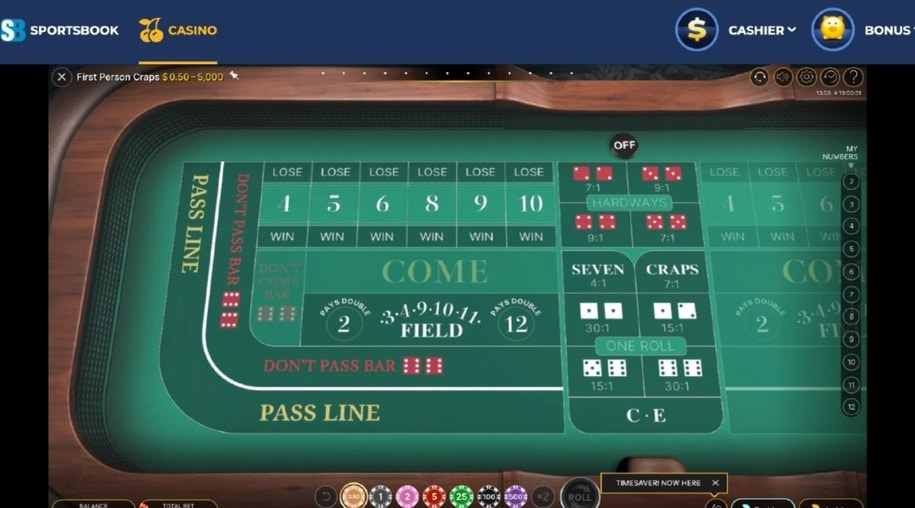 | | | |
| --- | --- | --- |
| PlaySugarHouse | Bonus Offer | Features |
| | Second chance free bet up to $500 | Wagering Requirements: First bet up to $500 |
| | Free Spins: No | Deposit Limit: |
| | No Deposit Bonus: Yes | |
| | Cashback: No | |
Live Dealer Craps Games at Legal Online Casinos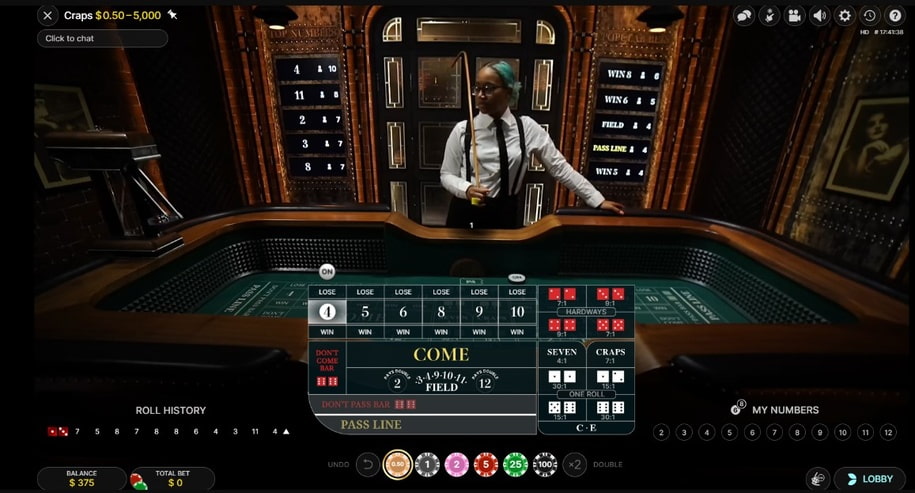 The newest craze in online gambling is live dealer games. There are several factors at play when players choose Live Dealer alternatives. First, the presence of live dealers in front of you makes the game appear more authentic. You get the impression that you're playing in a physical casino. Another benefit is that you can play live casino games from the comfort of your home without leaving.
Additionally, you may access live casino games on your tablet or smartphone if you prefer playing them on the road rather than on a desktop or laptop computer. Playing live craps is particularly appealing because it successfully replicates the game's social side through interactions with real dealers.
The good news for Michigan players is that live dealer craps have finally arrived at the Michigan online casino. Several MI casinos now offer live craps that you can check out if you're a fan of the real-time gambling experience.
Tips for Playing Online Craps Games In Michigan
How to Play
Craps players wager on the outcome of a pair of dice rolls or series of rolls. Players can gamble against one another or a casino and win based on the rules of various types of rolls.
Basic Craps Rolls and Bets
Come Out Roll: The Come Out Roll is the initial craps roll. Players wager on the outcome of the shooter's roll by placing wagers on the table.
| | | |
| --- | --- | --- |
| Name of the Bet | Numbers | Outcome |
| Craps | 2,3, or 12 | Players lose, game ends |
| Pass Line | 7 or 11 | Player wins |
| Don't Pass Line | Any other number | Game enters the "Points" phase |
Points Phase
If the craps game reaches the Points phase, the dealer sets a puck on the table above the number that started the Points phase. The shooter then proceeds to roll the dice once more. If the number rolled equals 7, bets on the Pass line lose, meaning the Don't Pass bettors win the game. However, if the number rolled by the shooter is the Point number, then the Pass line bettors win the game, while the Don't Pass betters lose.
Basic Craps Odds
The odds for basic craps bets are listed below. The odds at your location can differ according to the casino, so verify them before you stake.
| | | |
| --- | --- | --- |
| Craps Bet | Odds | House Edge |
| Pass (Come Bet) | 1:1 | 1.41% |
| Pass Odds (Come Odds) | 2:1 on 4, 10; 3:2 on 5, 9; 6:5 on 6, 8 | 0% |
| Don't Pass (Don't Come) | 1:1 | 1.36% |
| Don't Pass Odds (Don't Come Odds) | 1:2 against 4, 10; 2:3 against 5, 9; 5:6 against 6, 8 | 0% |
Prop Bets
The term "Proposition Bets," or shortened to "Props Bets," refers to a collection of single roll wagers that are grouped on the craps table. These should only be played sparingly and with small bets due to an extremely large house edge.
Additional Prop Bets
Craps and Eleven (C&E):
Placement on the craps table: The 16 players at the craps table are represented by 16 circles marked with C&E, which are sometimes found on the side of the proposition bets boxes.
Playing Instructions: This wager combines the Eleven with the Any Craps bet, which means the player wins if the dice produce an eleven or any of the other craps numbers when this wager is placed.
Payout: If any of the Craps numbers 12, 3, or 2 are rolled, the odds are 7:1. If an 11 is rolled, the odds are 15:1.
House Edge: 11.11%
Horn (2, 3, 11, or 12)
Placement on the craps table: With the Proposition Bets in the middle
Playing Instructions: The player bets on the 2, 3, 11, or 12 is rolled on the next dice roll. Wagers are distributed evenly among the numbers. For example, a wager of $20 is split as $5 on each number.
Payout: If any numbers 2 and 12 are rolled, the odds are 30:1. If 3 or 11 are rolled, the payout odds are 15:1.
Horn High Bets
Placement on the craps table: With the Proposition Bets in the middle
Playing Instructions: By designating one of the Horn numbers as a "Horn High" number, you can increase your wager on one of the Horn Bet numbers by two. If you place wagers in increments of $5, you can designate one unit for each number and an additional unit for one. For example, "Horn High" at position 11. The 11 will be worth $2, and the 2, 3, and 12 will each be worth $1.
Payout: The payout is double if the number 11 is rolled, less the $3 from the lost bets.
World or Whirl Bet
Placement on the craps table: Not applicable
Playing Instructions: Even though this wager doesn't technically display on the craps table, it can still be played. There are five separate $5 bets in this combination of the Horn and Any Seven Bet. That wager wins, and the other four are unsuccessful if the shooter rolls a 7, for instance.
Payout: The 7 pays out at a ratio of 4:1, while the other numbers are the same as in the Horn Bet.
Online Craps Strategy

Although Michigan's online casinos have not yet introduced online craps, it is anticipated that the virtual betting systems would mirror the conventional in-person betting systems.
Before applying any craps strategy, players need first establish ground rules. This will make it easy for them to implement and test their craps strategy. Here are a few things to note when creating a strategy:
Explore Online Craps Games: Online casinos may provide a variety of craps games. Before committing any dollars, players should review the rules to see whether there are any deviations from standard craps gameplay and how they might affect their craps strategy.
Evaluate your Bankroll: Players must be practical about the craps betting strategies they can employ in a game with the available funds. A high-stakes approach, for example, is unlikely to succeed with a little bankroll.
Look for Minimum/Maximum Bet Restrictions: These bet limits significantly impact how long a craps strategy will last. These restrictions should be used to compare a player's bankroll; if it doesn't fit their style of play, they should be ready to leave.
Establish a Time Limit: It's easy to get caught up in the thrill at the craps table, especially when players believe their craps strategy is about to pay off. Players should set a time limit for their craps sessions to avoid losing too much in one terrible session.
Make Your Bet Several Times: Players should place multiple bets on a craps strategy to determine its effectiveness. However, only place wagers that you can afford to lose.
Review your Results: Players should evaluate their results after a game of craps to see if their expectations were realized.
Craps Bonuses in Michigan
Several online casinos promote big bonus offers for signing up, as well as various deposit bonuses and an occasional MI casino no deposit bonus offer.
Regulated online casinos frequently use promotional deals to entice new consumers, as is well known. Additionally, they provide loyal, current customers with exclusive promotions. As a result, new and seasoned players at Michigan's online casinos should carefully review the promotional page for potential bonuses.
Players should be aware that not all promotional offers contain craps as one of the eligible games. Slots dominate welcome bonuses at online casinos most of the time, with table games like craps being the lone exception. As a result, we strongly advise you to read the terms and conditions of any bonus offer before deciding to claim it. Inclusion of craps in the promotion is a good indicator. If it isn't, look into the available offers at other online casinos or go for casinos with a good no deposit bonus offer.
How to Play Craps Online At Social and Sweepstakes Casinos in Michigan
Social and sweepstakes casinos allow participants to play casino-style games and cash out their wins. Online games range from slots to table games and act as mini-promotional sweepstakes competitions. The top promotional sweepstakes casinos in the nation do not currently provide access to online craps games.
Playing Craps at Live Casinos in Michigan
Craps hasn't yet made a big mark in Michigan's online gaming industry, but gamers still have many live casino options. Numerous retail and tribal casinos may be found all around the state, including well-known establishments like Wynn Resorts Giant (the land-based version of WynnBet).
Numerous casinos provide luxurious accommodations for a destination in various settings, from rural retreats to glitzy Las Vegas settings. They do share a world-class selection of games asides craps. This includes roulette, cards, and slot machines.
How to Play Craps Online For Free in Michigan

Real money virtual craps games are not currently available at Michigan online casinos. Numerous websites provide free online craps games in the interim. Before playing the games for real money, many online casinos let you try out their free versions of their craps games so you can get familiar with the interface and the software. If you've never played online craps before, this is a perfect way to get started. However, to win real money, you must play real-money craps games.
How to Play At the Best Online Craps Casinos in Michigan
It's fascinating to play the top craps games online for real money. Numerous casino websites include outstanding themes and software. You should sign up at one of our suggested casinos if you want to play at the best online craps casino in Michigan with a good promotion value, quick payouts, and player security.
Playing Legal Craps Online In Michigan

Players may be unsure about placing real money wagers once Michigan online casinos offer virtual versions of dice games like craps. Residents of Michigan can relax knowing that their game is as protected as any other establishment they conduct online transactions because the state legislature demands cooperation between a licensed physical casino and an online casino provider to be approved.
Players should sign up for a reputable casino before downloading an online casino app and carefully reading the terms of service. By doing this, consumers may be certain that their gambling is legal in Michigan and that they are dealing with a trustworthy casino. Players should avoid dubious, illegal, or offshore websites whose security is frequently lax—or, worse, designed to exploit unwary players' data and banking details.
Craps in Michigan FAQ
Can you play craps online in Michigan legally?

Yes. The Michigan Gaming Control Board allows internet casinos to provide games "usually offered at a casino," including craps in addition to poker, blackjack, cards, slots, roulette, and pai gow, through its Internet Gaming Rules.
Can you play craps online with friends?

Players can sign up and win money at several online gambling sites. There are also various online casinos where you and your friends can play free games of craps. Some online casinos that give customers several possibilities for playing and having fun with craps with their pals include WynnBet, Stars Casino, and PlaySugarHouse. You can even receive intriguing benefits for playing at their online craps tables.
Can you play craps online for real money?

Yes, you may start playing real money craps games at the best online casinos immediately. Our top online craps casinos allow gamers to wager real money and win.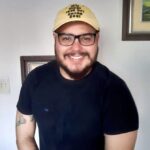 Andy is a skilled recreational gambler for more than 11 years. His primary focus is on the regulated US online casino and poker markets. Editor-In-Chief at Luckymichigan.com.