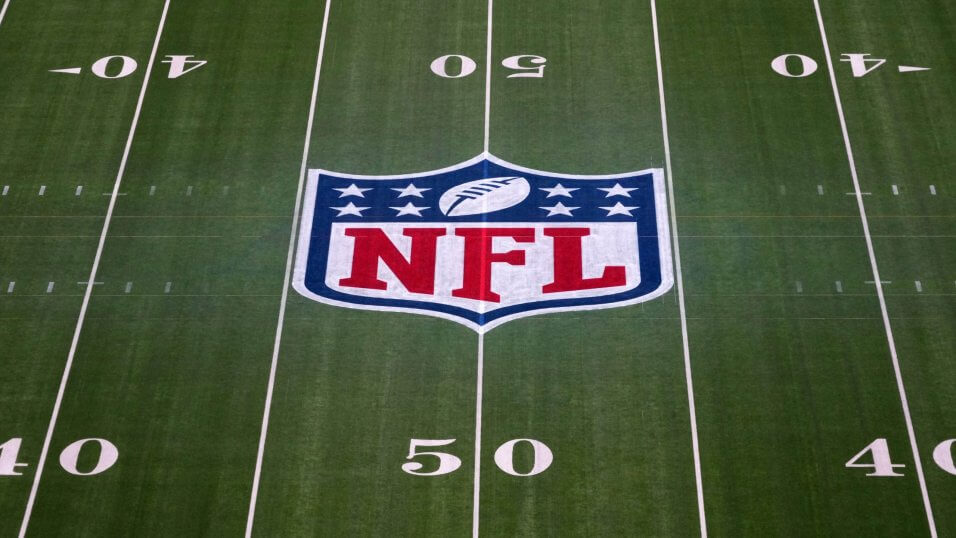 Major Sports Events for Michigan Fans During the NFL Off-season
sophia.stone
Published: Mar 27, 2023
Updated: May 24, 2023
With this football season coming to a close, Michigan sports fans may find it hard to figure out how to keep themselves entertained. Luckily, there are plenty of exciting sporting events to follow during this NFL off-season. From basketball and hockey to golf and even racing, there's something for every type of sports enthusiast.
In this article, we'll look at some exciting upcoming events that any Michigan fan can attend. We did some research to make sure that none of you will have to sit idly by until the next NFL season.
Stay Ahead of the Game: Find Out Key Dates in the Detroit Lions' 2023–24 NFL Off-season
With the off-season on its way, multiple important dates are running from February to late July. All of these occasions are major for our state-loved team, examples are the "NFL Combine" and "2023 NFL drafts."
This season's NFL drafts are a major off-season event for all fans, as they take place in late April (expected to be around April 27–29). A draft is when all teams in a league have a chance to select new players for their teams. That allows them to build a new roster for the upcoming season. For our Lions, this will be a major event, as it can help them form a stronger roster by recruiting new talents.
Another thing to look toward will be the Detroit Lions' off-season training camp. It happens around mid-to-late July each year. At this camp, players come to play, train, and prepare new strategies for seasons 2023–24. It is a significant occasion, as most coaches use this time to evaluate their teams, check player conditions, and form a final roster.
In addition to these, there are other events related to our beloved Detroit Lions, such as the start of free agency (March 13th). At this date, teams aim to sign new players, more precisely, free agents. Those who are not affiliated with any teams and are usually new talents or college graduates found by the NFL Scouting Combine.
Side Note: For those interested in rules, the spring league meeting, which deals with rule changes, takes place on May 22–24, 2023. 
Best 10 Off-season Sporting Events for Michigan NFL Fans to Follow
An NFL season break brings multiple sporting events that can capture all American fans. Some of them are favored by many Michigan sports enthusiasts, as they include basketball, baseball, and even racing!
There's something for everyone, and who knows, you may even discover a new passion besides football. Without further ado, sit back, relax, and discover the 10 off-season sports events favored by Michigan fans.
March Madness
This NCAA Basketball Tournament is an exciting major sports event that takes place every year. It is a single-elimination tournament that features about 68 college teams. It runs from mid-March and continues till early April. It is probably the second-best sports betting event after the NFL and is a must-see for all basketball fans. Unfortunately, there won't be many major Michigan representatives in 2023, as both Michigan State and Michigan are bumbling to secure a spot in the tournament.
Soccer Tournaments
These tournaments are on all year round, and they are all watched by billions of people worldwide. That allows NFL fans from Michigan to enjoy games live on TV, place sports bets, or even travel to EU destinations and watch live games. One of the best tournaments every sports fan can watch is the Champions League, organized by UEFA. It takes place once a year and features 32 great European soccer teams.
MLB Opening Day
This opening day is an annual event that marks the start of every Major League Baseball season. It usually happens around late March to early April, and it's a chance for fans to see their teams for the first time in a year. This event revolves around various exhibitions, training, and preparation.
Author recommendation: If you feel like enjoying some festivities or want to see which guests will throw the first pitch this year, check it out.
NBA Playoffs
The NBA Playoffs are an annual event, taking place from April 15 and continuing until mid-June. This competition is a series of seven-game match-ups among leading league teams. It's full of drama, intensity, and excitement as to who will be crowned a champion. That makes for a great tournament you can bet on while waiting for the NFL season.
Stanley Cup Playoffs
If basketball is not to your taste, you can spend the off-season watching the Stanley Cup, better known as "NHL playoffs." It's a grueling battle of many great teams that takes place from mid-April and continues till early June. It is a prestigious hockey tournament that consists of multiple best-of-seven match-ups where professional teams face each other to show skills and strategies to come out on top.
Kentucky Derby
This popular horse racing event is a favorite of many Americans and sports bettors, and it happens every first Saturday of May. This race is not only popular in North America but is a global event that attracts leading horse jockeys worldwide. Taking place in Louisville, this race is known as the "most exciting two minutes in sports," where the harmony of jockeys and horses showcases their skills on a 1.25-mile track. 
Interesting Fact: Annually, about 16 million people across America watch this derby.
French Open
That is one of four Grand Slam tournaments, and it takes place from late May to early June. It's an exciting competition, also known as the Premier Clay Court Tournament, due to its red clay surface. This contest is exciting as it lasts about two weeks, and many famous players compete while showing skills and endurance.
Indy 500
The Indy 500 is a favorite way for Michigan fans to spend their off-season while enjoying a sport. It's an iconic car race and an annual event, taking place on Memorial Day weekend. It happens at the Indianapolis Motor Speedway, where drivers compete on an oval-shaped track with plenty of challenging turns. If you are a Michigan fan looking for high speed and thrills, then the Indy 500 is your way to pass some time off-season.
PGA Tour
The PGA Tour is a major golf event that you can watch in the off-season. It takes place over a prolonged period, continuing until late August. This tournament features many great golfers who compete against each other for monetary prizes. All players who partake show their skills and test their ability to adapt to different courses. 
UFC: The Ultimate Fighting Championship
For any MI fan of the extreme, UFC is a perfect, thrilling event to go to. There are numerous fights held by the Ultimate Fighting Championship throughout the year. In these competitions, people can watch talented MMA fighters showcase their skills, endurance, and competitiveness. Most fights in the octagon are always full of drama and intensity, making them an interesting event to pass some time with.
There are many tournaments covering a wide range of disciplines that can provide thrills and entertainment. From March Madness to the drama in the octagon, there's something for everyone.
Conclusion
While an NFL off-season can be long and boring for many Michigan fans, that's not how it should be. During this period, multiple events with plenty of sporting tournaments can entice any fan. Ranging from basketball, hockey, and MMA, there is something for anyone. By following any of these events, you can spend time enjoying competition while waiting for the NFL season. If that's not enough, you can keep track of your favorite Detroit Lions and their preparations. So, do not let this NFL off-season get you down. Check out our recommendations and engage with the sporting world!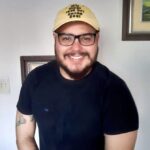 Andy is a skilled recreational gambler for more than 11 years. His primary focus is on the regulated US online casino and poker markets. Editor-In-Chief at Luckymichigan.com.