Michigan Sports Betting Apps
Published: Mar 14, 2023
Updated: Apr 20, 2023
Since the legalization of sports betting in Michigan, USA, in 2019, many gambling sites have emerged in the state to meet the demand for online wagering. To help bettors make wise decisions and find a suitable sports betting site that meets their needs, we will review the best gambling sites MI available. Read on to discover which sportsbooks offer excellent platforms and generous bonuses for your next winning gamble!
Best Michigan Sportsbook Apps for 2023

Fanduel Sportsbook MI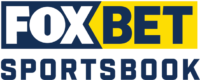 Fox Bet Sportsbook MI


BetMGM Sportsbook MI
100% up to $1000 + $25 Free
Best Michigan Sports Betting Apps and Bonuses
We've done the hard work of sifting through all the top Michigan betting sites and have narrowed it down to our eight favorite apps. Not only do they provide incredible wagering opportunities, but each one also offers a range of bonuses too! Let's take a closer look at these remarkable Michigan sports betting options.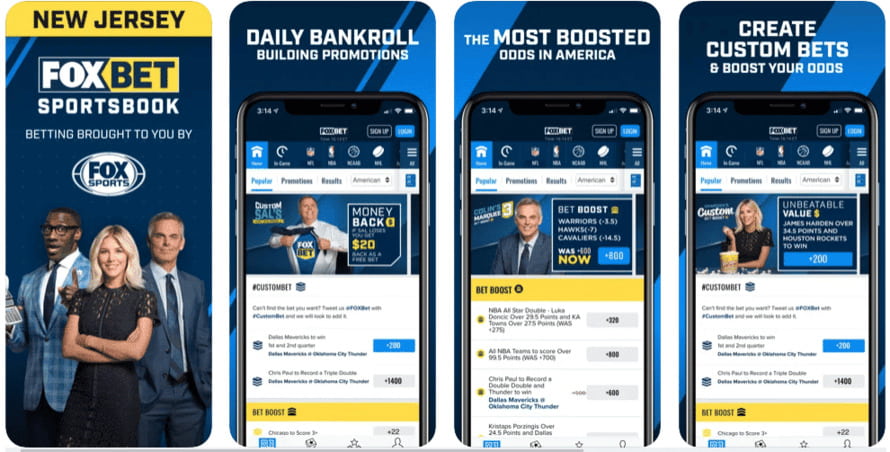 FOX Bet Sportsbook
FOX Bet Sportsbook offers a top-notch Michigan sports betting app, allowing players to wager on live games as they unfold with statistics updates.
Bonuses
Welcome offer: New members can make real money bets upon registration with this Michigan sportsbook. If the bet loses, players get a refund as a free bet of up to $50.
This betting operator offers other incentives like bet boosts, challenges section, and parlay bonuses.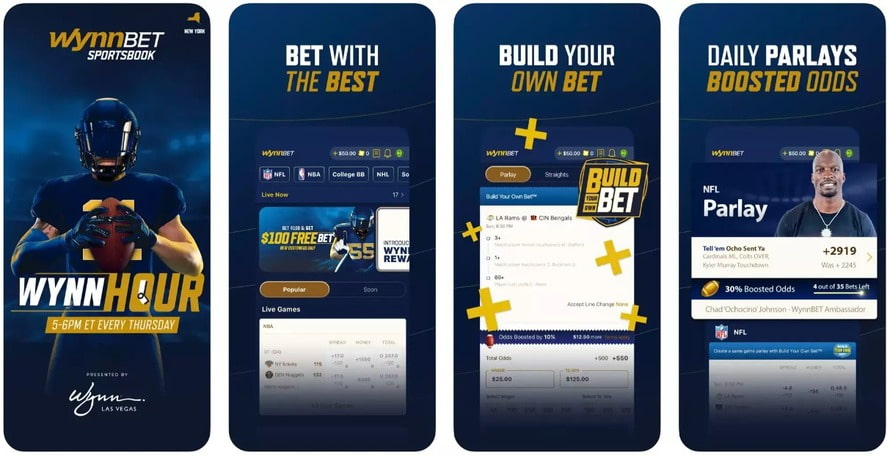 Wynnbet Sportsbook
Wynnbet is a well-known sports betting provider in Michigan, offering fantastic mobile applications for iOS and Android smartphones.
While using this licensed sportsbook, users can enjoy various benefits, including 24/7 access to a professional customer service team.
Bonuses
Welcome offer: New Customers get a $50 Free bet and a $50 Casino when they deposit a minimum of $100 and wager on straight or parlay bets with -120 odds or more.
Biggest Winners Club: Players may win a $1000 free bet when they hit the parlay with the longest odds of the week with a minimum of $5.
Bettors will also find other regularly updated bonuses in the promotion section of the Wynnbet Michigan sportsbook.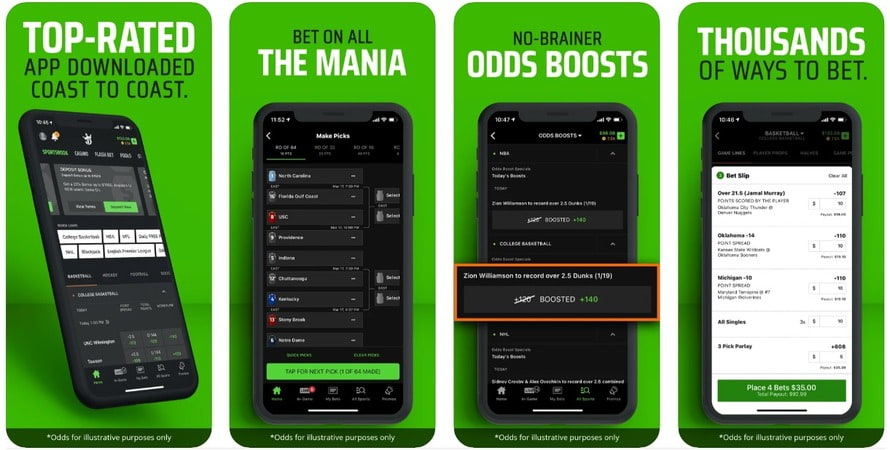 DraftKings Sportsbook
On DraftKings Michigan Sportsbook, players can enjoy betting on various sports, including football, baseball, golf, basketball, and boxing.
The sports betting app is available on Google Play and the App store.
Bonuses
Welcome offer: New users get a 20% bonus up to $1000 in the form of site credits when they make their first deposit of at least $5.
This Michigan sportsbook is rich in bonuses and promotions. You will also find other promotions like the 'Refer a Friend' bonus and the Superstar super boost.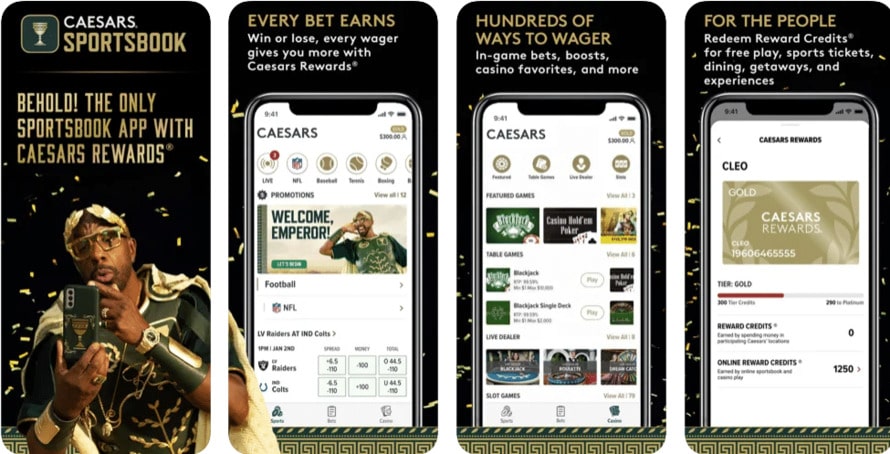 Caesars Sportsbook
Caesars Sportsbook is a reputable and top-notch sports betting brand in Michigan, offering bettors daily promotions and a huge selection of betting markets.
Its mobile app has an intuitive interface that works on both Android and iOS devices without a hitch and it features live betting on all major sports.
Bonuses
Welcome Offer: New users enjoy a 'Go Full Ceasar' Promo when they join Caesars sportsbook. Players must make a qualifying wager of at least $10 to win 1000 Rewards Credits and 1000 Tier Credits whether they win or lose.
Also, players get a 100% of their stake back as a free bet up to $1250 if they lose.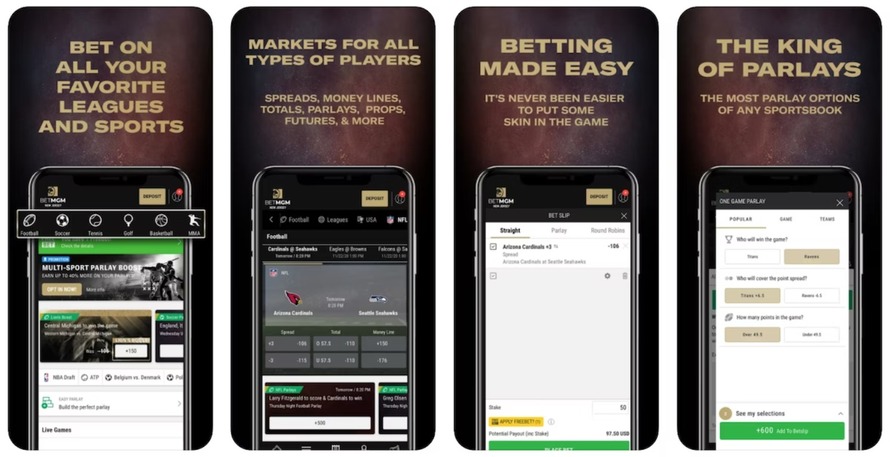 BETMGM Sportsbook
BETMGM is one of the best online sportsbooks in Michigan, allowing bettors to wager on their favorite sports teams.
This Michigan sports betting site offers an exciting mobile application for Android and iOS devices with various features and different promotions that users can participate in.
Bonuses
Welcome Offer: New customers get a risk-free bet of up to $1000 when they sign up, download the mobile app, deposit and place their first wager. They receive the amount of their wager back in free bets if the bet loses.
You will find other promotions like Parlay Plus, Refer a Friend, and Edit my bet on the BETMGM sports betting app.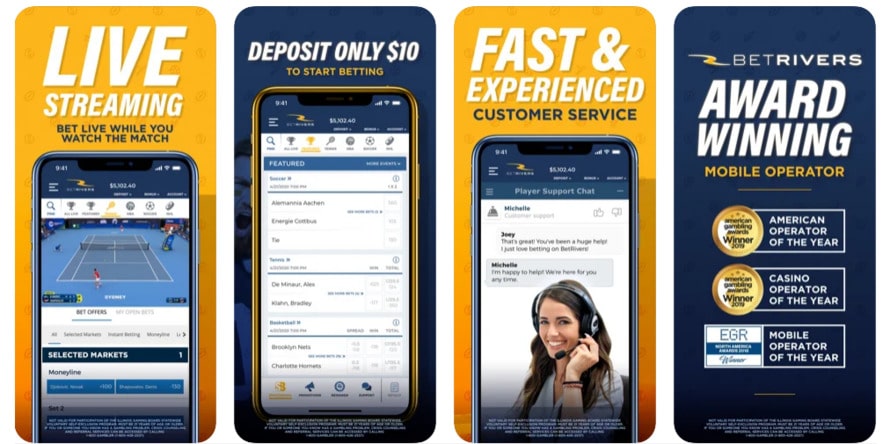 BetRivers Sportsbook
BetRivers MI Sportsbook, owned by Rush Street Interactive, offers its customers various wagering options, including those relevant to the NBA, NFL, UFC, and MLB.
This Michigan sports betting brand has an easy-to-use mobile app for iOS and Android smartphones where bettors can create an account, deposit, place bets, and withdraw money effortlessly.
Bonuses
Welcome Offer: New users get a free bet equal to their stake up to $500 if they lose their first wager on any sports offering.
Bettors should use the 'SPORTS' code when making their first-time deposit to be eligible for the offer.
Other Michigan sports betting app promotions include VIP Jumpstart, Sunday NFL Parlay Insurance, a $500,000 contest, and NBA Bet & Get.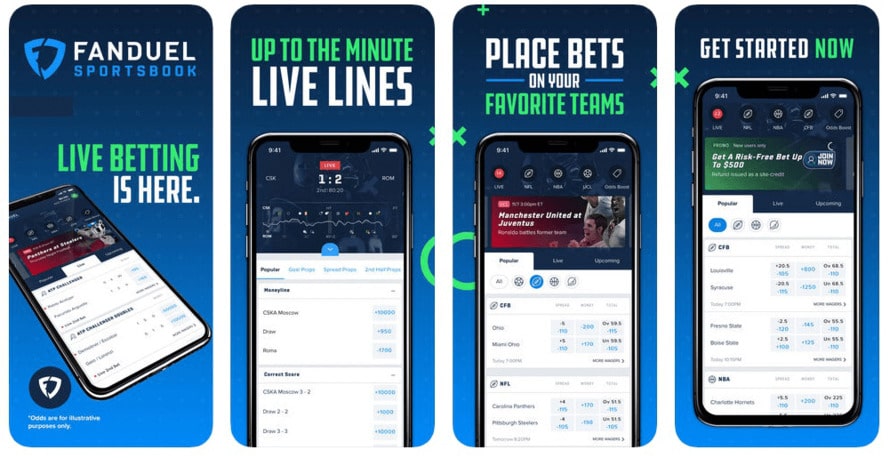 FanDuel Sportsbook
FanDuel provides one of the best sports betting services in Michigan, where bettors can be assured of their safety and security.
It's easy-to-navigate mobile app is available on the Apple store for iOS devices and on the Google Play store for Android devices.
Bonuses
Welcome Offer: New customers get up to $1000 refund in free bets if their first real money wager loses.
Other promotions like Refer a Friend, NFL Thanksgiving Same Game Parlay Bet & Get and Same Game parlay insurance are available in the promotion section.
PointsBet Sportsbook
PointsBet, dubbed the home of live bets, offers numerous wagering options for bettors on NFL, NBA, NHL, Tennis, and Soccer matches.
Aside from the live betting option, this Michigan sportsbook also provides a live streaming option, which bettors can easily access on the PointsBet mobile app.
Players can download the user-friendly mobile app on the App store and Google Play to enjoy an exciting betting experience.
Bonuses
Welcome Offer: PointsBet offers new users a second chance at free bets of up to $500 if their fixed odds cash bet of the day loses.
Promotions like PointsBet rewards, Same Game Parlay Booster, and Refer a Friend are available on the MI Sports betting platform.
What's Happening in Michigan Sports Betting Right Now?
Michigan is taking the necessary steps to ensure its sports betting industry continues to blossom and thrive on a national level.
On September 1, 2022,  The Michigan Gambling Control Board recommended that Michigan high school and college students include a safe betting course.
According to figures from the National Council on Problem Gambling, between 60% and 80% of high school students claim to have gambled in the previous year.
The Michigan Gaming Control Board permitted 888 Group to operate a sportsbook in Michigan in the place of TwinSpires.
Furthermore, August, 2022, saw betting at the three retail sportsbooks in Detroit totaling $11.0 million. The sportsbooks made $1.7 million in income and paid Michigan $62,856 in taxes.
In September, Michigan sportsbooks made $383.1 million. On October 3, 2022, MGCB reported that wagers placed at Michigan sportsbooks in August totaled $299.8 million. The owners made $25.7 million in revenue and paid the state $1.1 million in taxes.
Online sportsbooks in Michigan made $480.8 million in revenue in October, increasing 31.9% from the previous month. Revenue from sports betting in MI was $49.2 million for the sportsbooks.
On November 7, 2022, DraftKings announced Bay Mills Resort & Casino in Sault Ste. Marie now houses a permanent DraftKings Sportsbook.
Michigan Sports Betting Snapshot
| | |
| --- | --- |
| Is online sports betting legal in Michigan? | Yes. Online sports betting is legal in Michigan. Gov. Gretchen Whitmer authorized sports betting in the state in 2019. The state now boasts 15 Michigan sports betting apps for wagering. |
| What sports can I bet on? | Bettors can wager on all major sports and leagues. Pro and college sports are also available for wagering. |
| What sportsbook apps are legal in the state? | The legal sportsbook apps in the state include Draftkings, FanDuel, Golden Nugget, PointsBet, Wynnbet, BetMGM, and Fox Bet. |
| What is the legal age for sports betting in Michigan? | Players of at least 21 years old can bet on sports in the state. |
Comparing Top Sports Betting Apps in Michigan
The MI betting apps are all made differently, so the user experience between apps varies. Today we'll go over some of the top sports betting Michigan apps and what they have to offer.
WynnBET
Without a doubt, WynnBET is among the best sportsbooks in Michigan. Partner of Sault Tribe Online Gaming mainly sticks to the major sports, including Football, Basketball, Hockey, Soccer, Tennis, Golf, and Boxing.
With the bookmaker's mobile application, bettors enjoy an exciting betting experience from anywhere in Michigan, thanks to the geolocation feature it provides.
Installing the WynnBET mobile app is free and straightforward. Also, the app has an aesthetically pleasing user interface.
New players get a $50 free bet and a $50 casino bonus on a minimum $100 first deposit. There are also several rewards available for players to partake in on WynnBET.
FOX Bet
FOX BET Sportsbook is a fantastic option for any bettor in Michigan who wants to wager on basketball, football, soccer, hockey, golf, and other sports.
With its top-notch mobile app, available for download on Apple and Android devices, players can access extensive sports betting markets. The application is streamlined to make it easier for bettors to place bets swiftly and efficiently.
An area in which this betting company can improve is the risk-free welcome offer of up to $50 for new members.
DraftKings
Draftkings offers one of the most user-friendly mobile apps for Michigan sports bettors. It has many features, including a solid live betting option, a vast selection of betting markets, customer service, and attractive betting odds.
The sportsbook app also allows users to watch events live as they unfold, aiding wagering on live bets. Bettors can get the app on the iOS and Android app stores.
New users get an attractive welcome offer when they make the first deposit of at least $5 on the Draftkings app. Upon depositing, they become eligible for a 20% bonus of up to $1000 in site credits.
Caesars
Caesars brand is a well-known sportsbook in Michigan and keeps on expanding. Its mobile app is simple; players can access the sports offered on the bookmaker's desktop site.
A large selection of sports, regular promotions, and competitive betting odds are reasons this Michigan sports betting app ranks as one of the best in the state.
The promotion on the website includes free bets up to $1250 and 1000 Tier Credits and rewards for new players. Bettors will find other exciting promotions like odds boost on the Caesars Sportsbook app.
However, customer service is still improving, and it will improve with time.
BETMGM
The BetMGM online sportsbook app is one of the leading betting applications in Michigan. The software has a beautiful UI, and it's simple to use
It offers a wide range of sports to bet on, including Baseball, Basketball, Rugby, Football, Soccer, and Snooker. Bettors can also use the cash-out feature that lets players settle their bets before the game's conclusion.
Additionally, numerous daily promos and In-Play betting options are available on the BETMGM mobile app. Risk-free bets up to $1000 for new players, Edit my bet and Refer a Friend are a few of the promotions BETMGM offers.
BetRivers
BetRivers is one of the outstanding bookmakers in Michigan, providing a good selection of sports and a decent welcome bonus.
Regardless of betting expertise, anyone can easily use the BetRivers Michigan sports betting app. It is available on iOS and Android devices, and the layout is simple to understand.
The bookmaker also offers a live-streaming option that lets players place bets while watching.
Players can take advantage of the 2nd chance bet for new bettors up to $500 in free bets. Bettors can also participate in other exciting rewards like VIP Jumpstart and Daily Odds boost on the mobile app.
FanDuel
FanDuel is a popular and reliable sportsbook in Michigan, offering a massive selection of sports from hundreds of betting markets.
The Michigan sports betting mobile app, available on iOS and Android devices, operates flawlessly with fantastic aesthetics. It offers solid functionality and is simple to use.
It also provides decent betting odds and a few exciting promotions. One of the promotions you will find on this bookmaker is a No Sweat First Bet of up to $1000 for new customers.
PointsBet
PointsBet sportsbook is a unique Michigan sport betting brand providing attractive odds and lines to its customers. It also provides an extensive live betting option.
It is famous for its exclusive points betting, a form of betting where the success of your wager determines your reward. For instance, If you wager on the over market, every point above the total specified by the sportsbook indicates an increase in your earnings. But if you're wrong, this also means you lose more money.
Only a few fixed-odds markets provide points betting. The UI of the online sportsbook app is visually pleasing and easy to use.
New players are eligible for up to $500 in free bets and other juicy rewards on the sports betting Michigan app.
New Sports Betting Apps in Michigan
After receiving approval from the Michigan Gaming Control Board, Sports betting has become an essential part of the Michigan market.
The state boasts 14 mobile apps, including Draftking, PointsBet, Caesars, Wynnbet, FanDuel, BetRivers, FOX Bet, and MGM.
With one more Michigan Sports betting app to join the 14 betting operators, the Soaring Eagle Casino and Resort are in pole position.
The sports betting platform, owned by Saginaw Chippewa Indian tribe, has been authorized by the Michigan Gaming Control Board and will launch its mobile app in the coming days.
Bettors can follow Michigan sports betting news on various online betting websites to stay updated.
How to Get Started With the Best Michigan Sportsbook Bonuses
Michigan Sportsbook bonuses are a great way to start your journey with the bookmaker. They usually come in different forms and require specific conditions before you claim them.
These bonuses can be free bets, odds boosts, cash offerings, etc. For instance, most Michigan online sportsbooks offer their customers sign-up bonuses like risk-free bets, deposit match bonuses, and no-deposit bonuses.
Once you register and verify your account with the bookmaker, you become closer to redeeming the bonus. Some even request a bonus code to opt in.
However, you must understand the terms of these bonuses so that you can take advantage of it. In this guide, we've mentioned the welcome bonuses offered by the best Michigan sports betting app.
Bettors can wager on the mobile applications to claim these bonuses.
Quick facts about Michigan Sports betting
Let's briefly highlight some facts about Michigan sports betting:
Sports betting became formally legalized in Michigan in December 2019, a bill that was signed by Governor Gretchen Whitmer.
The first physical sportsbook emerged in Detroit in March 2020.
You must be 21 or older in Michigan to legally place a sports wager.
Online sportsbooks debuted in January 2021.
Over $100 million in wagers were put in the first 10 days of legal internet gambling.
In December 2021, Michigan sportsbooks set a record for a monthly handle with more than $514 million.
You must be within state lines to gamble at a Michigan online sportsbook.
High school athletics and entertainment-related events are not open to wagering, though the MGCB has permitted Oscars betting.
Bettors can place bets on pro and college sports.
What to expect at a legal Michigan sports betting site?
Michigan sports betting came into the limelight in 2020 and has flourished since then. Bettors in the state can now wager at a retail sportsbook or online using the bookmaker's mobile version or application. However, whatever legal bookmaker you utilize is expected to be licensed by the Michigan Gaming Control Board. The Board oversees betting activities and protects bettors on the site. You should expect various sports selections, promotions, diverse payment options, and decent betting odds at a legal Michigan sports betting site.
Michigan Sports Betting Laws and Regulations
Michigan sports betting laws and regulations are a set of rules governing Michigan's sports betting Industry. These laws and regulations specify who may offer sporting events for wagering and under what circumstances. They include being at least 21 years old whether you're wagering in person or online. Also, the sportsbook has to be licensed by the Michigan Gaming Control Board to prevent fraudulent acts. Licensing usually entails an application and operating fee totaling $100,000. The Michigan sports betting laws and regulations also ensure that all betting activities occur within the state. However, you don't have to be a resident to use Michigan sports betting apps.
Full list of legal sports betting apps in Michigan
Michigan has a collection of quality online sports betting apps. They are:
BETMGM Sportsbook
BetRivers Sportsbook
Caesars Sportsbook
Draftkings Sportsbook
PointsBet Sportsbook
FanDuel Sportsbook
Wynnbet Sportsbook
Golden Nugget Sportsbook
Fox Bet Sportsbook
Sports Illustrated Sportsbook
Gun Lake Sportsbook
Firekeepers Sportsbook
Four Winds Sportsbook
Eagle Casino & Sports
Popular Sports to Bet on in Michigan
Michigan sports betting apps offer a lot of sports betting options for its players. These sportsbooks offer wagers on all American professional sports leagues, including NFL, NHL, NBA, and MLB. You can also place bets on college sports.
Bettors also have the privilege to wager on popular sports like soccer, tennis, boxing, golf, and rugby.
FAQ
Is mobile sports betting legal in Michigan?

Yes, sports betting is legal in Michigan. It became legalized in the state in 2019.
Can you bet on sports online in Michigan?

Yes, you can wager on sports online in Michigan. Online sports betting debuted in the state in 2021 with a few sportsbooks.
How are online sportsbook apps in Michigan regulated?

The Michigan Gaming Control Board ensures the responsible regulation of online sportsbooks and all gambling activities across the state.
Written by: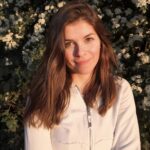 Aria works hard to make sure that residents from different states have access to honest reviews and credible information about the best legal gambling sites. She has a rich experience as a writer, SEO specialist and expert in sports betting. Sports Editor at Luckymichigan.com.