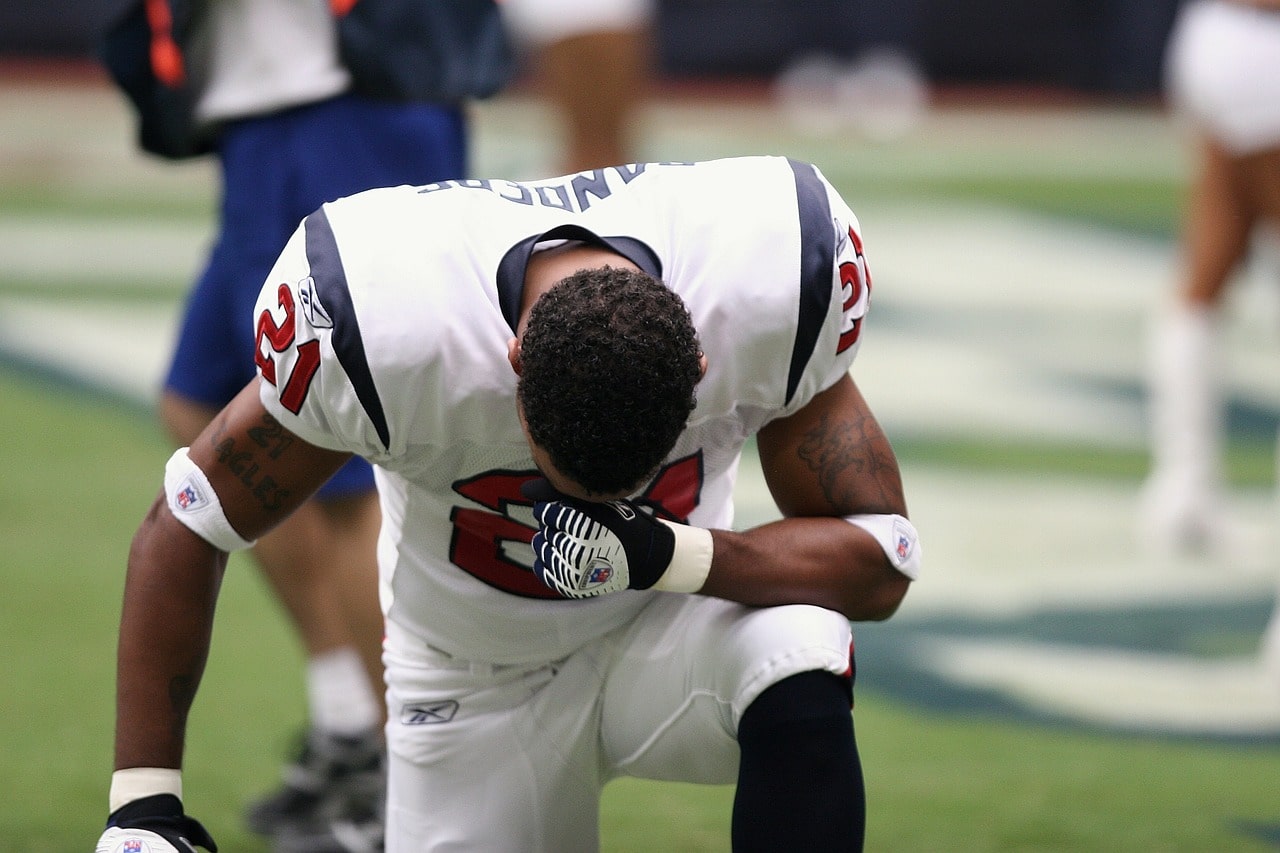 Michigan Football Season 2023: 10 Things Fans Should Be Excited About
sophia.stone
Published: Mar 27, 2023
Updated: Jun 26, 2023
It's not a secret that Michigan football fans have anticipated events related to football season 2023. After a successful 2022 campaign, the renewed sense of belief and anticipation for 2023 has never been higher. From new players to new coaches, there are plenty of things to look forward to, including numerous rivalries, returns, and new hopes.
In this article, we will cover 10 reasons why Michigan football fans should be excited, like the return of the "dynamic running back duo" and a boost of the team's offensive line.
NFL's Next and LuckyMichigan will delve into the team players' changes, returns, and new additions. We'll also mention some exciting events to look forward to, like a busy but favorable team schedule. 
Michigan Wolverines Fans Want More in 2023
After a remarkable performance in 2022, Michigan football fans are hungry for more in 2023. With a young and talented core returning to the team, all expectations for this upcoming season are high. Our favorite Wolverines are looking to build on their success from last year. This includes taking the program to new heights.
One of their main goals for 2023 is to win the Big Ten Championship. They came close in 2022 but fell short of the title game against Ohio State. Our favorites also have their sights set on a college football playoff and a national championship.
To achieve these demanding goals, the Wolverines will need to continue developing their young talents. This includes fortifying their well-established 2022 foundations.
From a leadership perspective, head coach Jim Harbaugh and his staff will have to guide all players. They will have a challenging schedule, including many matchups, training programs, and more. Some challenging ones are Ohio, Pennsylvania, and Wisconsin.
Despite all these obstacles, there is a palpable sense of excitement. We all know how anticipating a football fan – especially during the NFL off-season – can be in the face of the upcoming season.
That is why we brought you some Wolverine events to look forward to. 
Top 10 Reasons Why Michigan Football Fans Should Be Excited for 2023
As the Michigan Wolverines gear up for another season, fans are eagerly anticipating any news that comes in store. It's no surprise, given that there is a nucleus of young and seasoned players, both returning and new. Michigan's football should be considered, at worst, among the top three in national aspects. That additionally fuels any anticipations around news or events, like the ones below:
Jim Harbaugh Returns!
After yet another year of filtration with the NFL, Jim Harbaugh has returned to Ann Arbor for another season at the helm of Michigan football. Harbaugh is a famous and beloved coach, both by fans and players. He had greatly succeeded during his career, and his return to our favorite team will give a great boost to the Michigan Wolverines going into season 2023. 
J.J. McCarthy: The Emergence
J.J. McCarthy showed lots of flashes and brilliance as a player during his freshman season. That showcases his skills and hints at their prospective improvement in his sophomore year. With a full off-season under his belt, J.J. should be more than ready on offense. Many will expect that, as he has to lead this team to even greater heights for all upcoming seasons. 
A Dynamic Running Back Duo
Have you heard about Donovan Edwards and Blake Corum? If you are a fan of the Wolverines, you must know about this "dynamic duo." Edwards was highly touted coming out of high school. He showed why during his freshman season, together with Corum, who surprised everyone by leading the team in rushing. These two form one of the best running back duos in America. 
Amazing and Talented Group of Receivers
It's not a secret that our team will be strengthened by Cornelius Johnson, Mike Sainristill, and A.J. Hennis. These outstanding players will return to the Michigan Wolverines in 2023. Fans should look forward to these returns, as they will provide teammates like J.J. McCarthy with plenty of options during plays. This will create more opportunities for the Wolverines and make their passing game for all opposing teams much harder. 
A Stout Offensive Line
Another great news for all fans is an upcoming boost to the Wolverines' offensive line. With lots of returning talents like Trevor Kegan and Zak Zinter, the team's rushing attacks will be at their best. This will create many scoring opportunities. Note that these players are only a few of the key returnees that will help J.J. McCarthy. More will be revealed later on.
Author Note: An offensive line is crucial. It can help J.J. McCarthy to keep creating good plays with Edwards and Corum, leading to many chances. 
What's Offense Without An Experienced Defense
While Wolverines gain many returnees on the offensive line, they lose some pieces of their defensive wall. Yet, that should not worry their fans, as they return many experienced players. Names like Michael Barret and Kris Jenkins will make up for that. While these are only a few of the names, the defensive line for season 2023 will not disappoint!
Michigan Wolverines Football Schedule 2023
Opponent
Location
Date

Spring Football Game

Michigan Stadium, Ann Arbor, MI

April 1st, Saturday

East Carolina Pirates

Michigan Stadium, Ann Arbor, MI

Saturday, 2nd of September

UNLV Rebels

Michigan Stadium, Ann Arbor, MI

9th of September, Saturday

Bowling Green Falcons

Michigan Stadium, Ann Arbor, MI

16th of September, Saturday

Rutgers Scarlet Knights

Michigan Stadium, Ann Arbor, MI

Saturday, 23rd of September

at Nebraska Cornhuskers

Memorial Stadium, Lincoln, NE

September 30th, Saturday

at Minnesota Golden Gophers

Huntington Bank Stadium, Minneapolis, MN

7th of October, Saturday

Indiana Hoosiers

Michigan Stadium, Ann Arbor, MI

14th of October, Saturday

at Michigan State Spartans

Spartan Stadium, East Lansing, MI

Saturday, 21st October

OFF

OFF

Saturday, October 28th

Purdue Boilermakers

Michigan Stadium, Ann Arbor, MI

4th of November, Saturday

at Penn State Nittany Lions

Beaver Stadium, University Park, PA

Saturday, November 11th

at Maryland Terrapins

SECU Stadium, College Park, MD

Saturday, 18th of November

Ohio State Buckeyes.

Michigan Stadium, Ann Arbor, MI

25th of November, Saturday
A Favorable Schedule Is Everything
Something all fans should be excited about is the great schedule that sets up for season 2023. With it, the Michigan Wolverines get a perfect setup for a potentially great run! Our state favorites, who usually get tough games, seem to have been lucky by avoiding some big names this time around. This means our Wolverines are favorites for some matches and may advance with ease. 
Great and High-profile Transfers
Michigan's football season of 2023 will see many high-profile transfers. Such are Ernest Hausmann, Myles Hinton, and Drake Nugent, who will strengthen our Wolverine roster. They will not only provide an immediate boost but will also increase the team's talent level. 
A Competent Recruiting Class
Something everyone should be excited about is the Wolverines 2023 recruiting class. It is currently shaping up to be a top-performing one in the whole league. With lots of commitments from highly touted prospects like Colston Loveland and Will Johnson, this team should have plenty of young talent. These youngsters will bring in fresh blood that will eventually compete for years to come. 
Great Potential for A Championship Run
With both new and returning talents, our Michigan Wolverines have a huge potential to run for the championship in season 2023. They have a great schedule and prospective roster. By considering these, it will not be surprising to see a serious run at the College Football Playoff, and who knows, maybe beyond! 
Curious Thoughts: Roman Wilson Discusses How J.J. McCarthy is Improving Heading into 2023
Roman Wilson, a sophomore wide receiver for the University of Michigan, recently discussed J.J. McCarthy's improvement heading into season 2023. 
In his recent interviews, Wilson has praised McCarthy's work ethic. He also described all the qualities of this young quarterback and what he brings to their team.
McCarthy, a highly tutored recruit rising through all ranks, saw limited action in his freshman season. But with a glimpse at his potential, he has plenty of opportunities. Wilson said that McCarthy has been working hard during the off-season. With that, he has improved his game, specifically in the areas of accuracy and active decision-making.
To that, R. Wilson also noted that J.J.'s confidence had grown significantly since his first season with our beloved Wolverines. As a young quarterback, that's crucial, as it allows McCarthy to learn all aspects of college football. 
In Wilson's words, we could see his optimistic view about the prospective future of the Michigan Wolverines and McCarthy. He seems to agree that the young blood in the team brings lots of new potential and opportunities.
Conclusion
In summary, the Michigan Wolverines and their fans have plenty of reasons to be excited about the 2023 season. There will be lots of new strategies and events, many new transfers, and returning players. All of these will boost players' confidence and increase the state favorites' chances.
With the stated new program and their goals of success for 2022, the Wolverines are looking towards building momentum in the coming year. With plenty of good matchups and new talent, we can expect to see only memorable and exciting games for our favorite team.
Written by: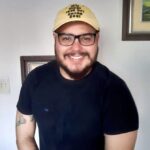 Andy is a skilled recreational gambler for more than 11 years. His primary focus is on the regulated US online casino and poker markets. Editor-In-Chief at Luckymichigan.com.